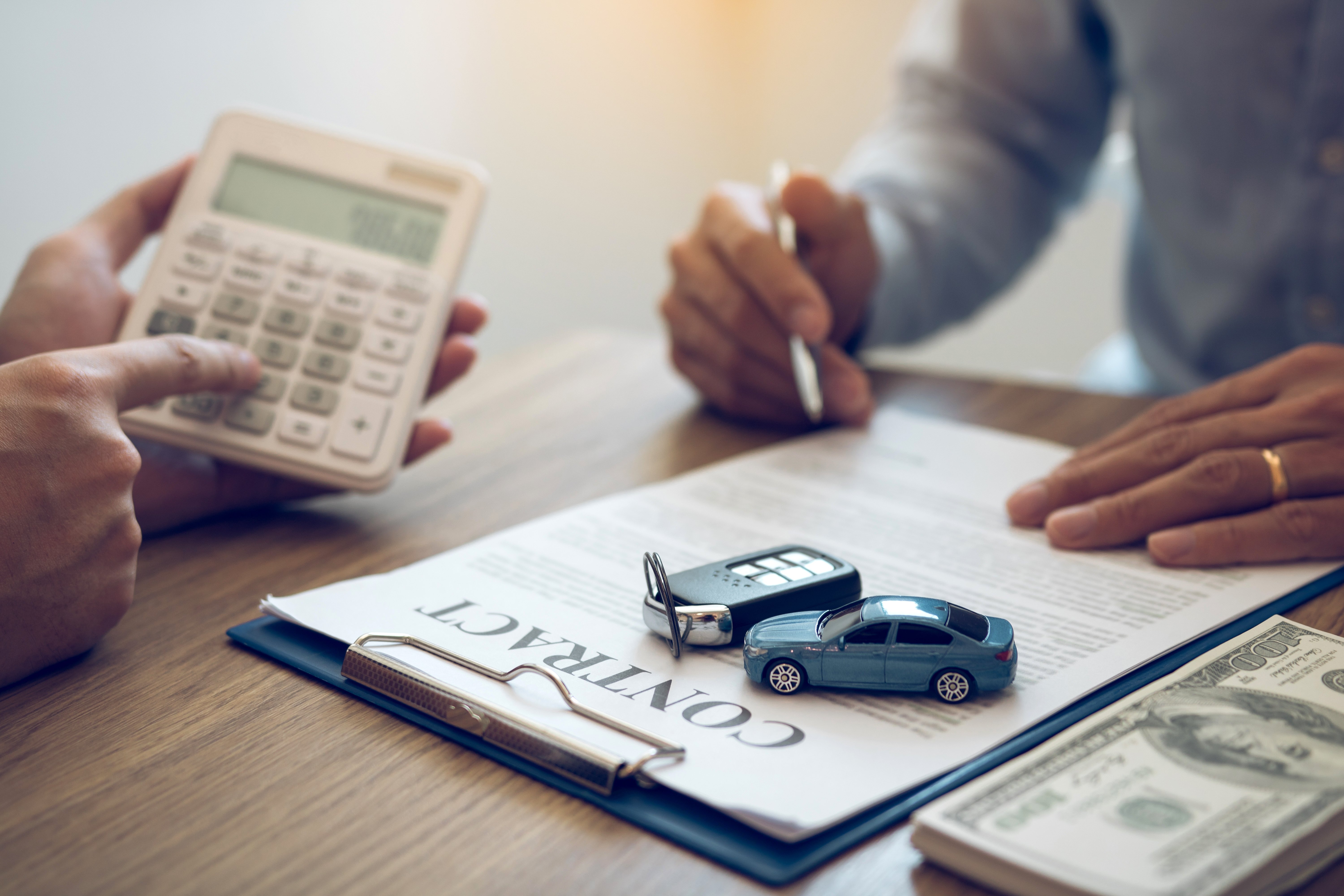 You may have the car of your dreams already, but your current loan situation may be less than ideal. Refinancing your auto loan is a great way to lessen financial stress and make the remainder of your loan payoff process easy, all while saving money! Here are some things to keep in mind before making the switch:
1. What is your current interest rate?
Are you happy with your current interest rate or could you benefit from a lower one? One of the best benefits of refinancing your auto loan is lowering your interest rate to save you money. Refinance with USC Credit Union and score a rate as low as 1.99% APR*.
2. When did you begin paying off your car?
Before refinancing, it's important to know how long you have been paying off the loan for. If you have only been paying for a few months, it is not in your best interest to begin the refinancing process. Refinancing is a preferable option when the value of your car is less than the amount of loan still needing to be repaid.
3. Are you comfortable with extending the length of the loan?
Although you may get a lower interest rate through the refinance process, it is important to do the math and see if you will end up paying more money as a refinanced loan might need to be extended to a longer period of time in order to score you a lower interest rate or monthly payment. Depending on your situation, it may be easier to extend your loan term.
If getting an auto loan refinance is the right decision for you, USC Credit Union is here to help you get the lowest rates with the best service. Plus, from now until March 31st, earn up to $500 cashback** when you refinance!
Disclosure:
*Annual Percentage Rate (APR) is effective as of January 15, 2021, is based on creditworthiness and underwriting factors, and is our best rate. Based on a 36-month term and 100% financing of retail Kelley Blue Book Value for pre-owned cars and 100% loan-to-value for new car purchase. Other Loan-to-Value requirements may apply. Proof of income may be required at the time of loan funding. Monthly payment per $1,000 for 36 months at 1.99% is $28.64. This payment example is for illustration purposes only. Your actual payment may vary. The 1.99% APR includes a 0.25% discount for automatic loan payment. To qualify for this rate discount, an automatic payment must be maintained throughout the life of the loan. Minimum loan amounts include $8,000 for a 60-month term loan, $15,000 for a 72-month term, and $25,000 for an 84-month term loan. Membership eligibility requirements and membership fees may apply; please call (877-670-5860) or visit www.USCCreditUnion.org to confirm eligibility. All credit union loan programs, rates, terms and conditions are subject to change without notice. This promotion does not apply to existing USC Credit Union Auto Loans.
**Auto Refinancing 1% Cash Back Offer: Loan must fund and offer is valid until 3/31/2021. Offer subject to change without notice. Must use promo code "AUTOCB21" to qualify. Cash back incentive is 1% of the refinanced loan balance from another lender to USC Credit Union to a maximum of $500. Minimum loan balance is $4,000 to qualify for the cash back promotion. Cash back will be deposited to the USCCU savings account within 30 days of funding. We reserve the right to retain incentive dollars if the loan is closed, paid off or refinanced within the first two years. Accounts must be in good standing to receive rebate. Some restrictions may apply. This promotion does not apply to existing USC Credit Union Auto Loans. Taxes due on cash back are sole responsibility of the account holder. USC Credit Union and its Representatives do not provide tax or legal advice. For such advice, please consult with a qualified professional.