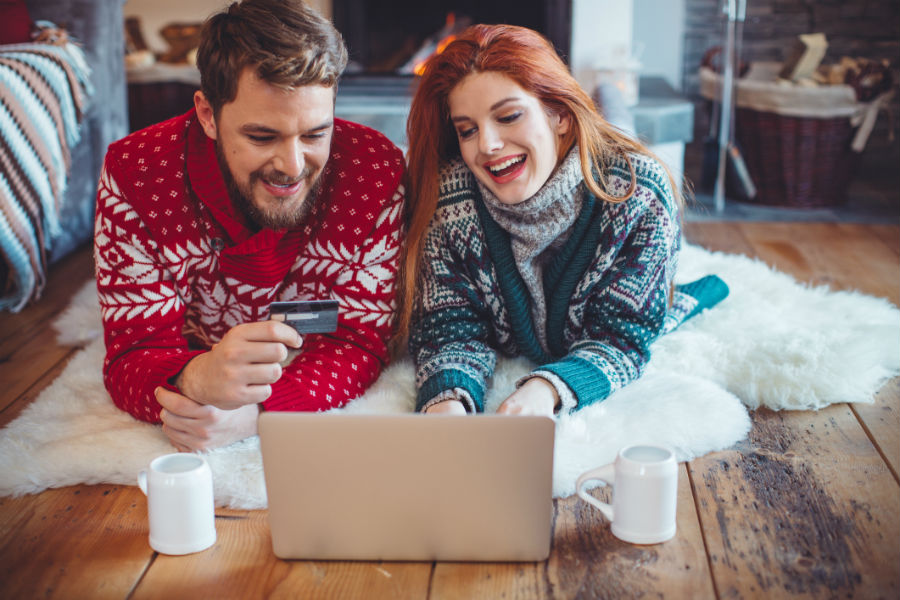 Does your holiday shopping consist of cuddling up on your couch with your laptop? With the hustle and bustle of crowded stores, we don't blame you. Even though online shopping is the ultimate convenience, it can bring an e-skimming attack.
E-Skimming is when a cyber criminal gains access to a company's online store and places malicious code on the website. The code then collects payment information from users when they shop. This can lead to identity theft and fraud.
How can you protect yourself from an e-skimming attack? Check out our tips to know what to look for before you click 'buy.'
Shop at Websites You Trust
Never heard of a business before? Do your research and read customer reviews on social media and with the Better Business Bureau.

Look for a small lock icon in the corner of your URL bar and URLs that start with 'https.' This will tell you if the website has privacy protection installed and if they mask your personal data.
Pay with a Credit Card & Monitor Your Accounts
If your credit card information is stolen, federal regulations protect you from having to pay while charges are being investigated. If your debit card information is stolen, fraudsters have immediate access to your checking account.

Check your account for fraudulent charges routinely and set up account alerts to notify you when purchases go through.
Watch for Scams
Although we all love a good bargain price, sometimes it's too good to be true. Low prices could be a scam to get your personal information. Compare prices and see what the expected cost should be.

Read your e-mails carefully and delete all from unknown senders. They might advertise a good holiday special, but they also could have a virus attached.
If you ever think your card has been under an e-skimming attack or has fraudulent transactions, call us at (877) 670-5860 to protect your accounts right away.
For more tips & tricks, visit our Fraud Awareness page.