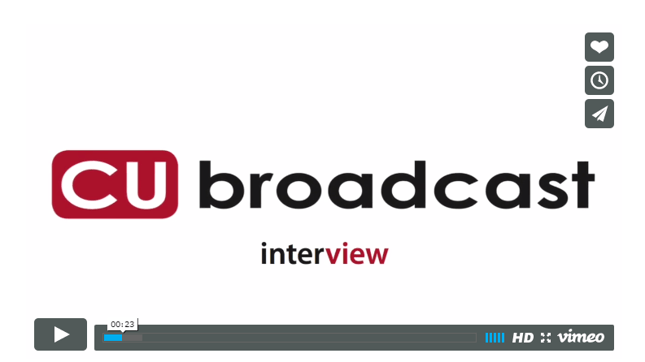 USC Credit Union was recently featured on CU Broadcast (a Credit Union talkshow)! CO-OP Financial Services Sr. Manager, Experimental Marketing Joe Franklin shows how CO-OP Financial Services, USC Credit Union and Yoobi are transforming financial literacy.
Together, We Can Make a Real Difference for Kids and Teachers
It's more than favorable rates and friendly service that have helped credit unions attract a sizable and growing share of members. Unique among financial institutions, credit unions have always been dedicated to helping the communities we serve. This year, we found the perfect opportunity to do just that by helping kids in our community gain the financial know-how they will need as adults.
An Opportunity to Promote Financial Literacy
Only a bit more than half of all Americans are able to pass a basic test on financial topics according to a recent global survey. The need is urgent. For that reason, we've partnered with innovative school-supplies company Yoobi to launch the USC Credit Union + Yoobi Classroom Initiative.
Join Our Partnership to Help Schools
Every time someone buys a Yoobi product, the company donates another Yoobi item to a classroom in need—providing essential tools that help kids succeed. The USC Credit Union + Yoobi Classroom Initiative enables USC Credit Union, our members and staff to join this effort, and get fun school supplies in the process.
In addition, to support financial education as part of the USC Credit Union + Yoobi Classroom Initiative, we're ensuring that a Financial Literacy Kit arrives along with every Yoobi Classroom Pack. Produced by the acclaimed Money Mammals program, the kits include videos and other teaching materials that help elementary-school students become money-smart at an early age.
An Invitation to Play a Key Role Yourself
Share in this vital mission and leverage your strength as a credit union member to make a real difference. You'll find hundreds of items to choose from on Yoobi's website, ranging from pens and pencils to backpacks and headphones. For every item you purchase using your exclusive USC Credit Union member discount CU-USC-10 at yoobi.com, Yoobi will donate a Yoobi item* to a classroom in need right here in the U.S. and USC Credit Union will help donate Financial Literacy Kits++ to inspire kids to achieve while preparing them for their financial futures. To help classrooms and students thrive, visit https://www.usccreditunion.org/yoobi/!
Saving money doesn't have to stop with school supplies, you can also save money by becoming a USC Credit Union member! Learn about our benefits for all of your financial needs.
This post was provided by CO-OP Financial Services as part of the Classroom Initiative.
*For every Yoobi item you purchase at yoobi.com, Yoobi will donate a Yoobi item to Kids in Need Foundation for distribution to a classroom in need right here in the U.S. Actual items donated are based on classroom need and may be of equal or lesser value than item purchased. Yoobi is not responsible for the donation of Money Mammals Teaching Kit. ++Now through June 1, 2017, CO-OP Financial Services, on behalf of USC Credit Union, will donate a Money Mammals Teaching Kit to Kids In Need Foundation for each Yoobi Classroom Pack generated under this program. For more information, visit yoobi.com/creditunions.