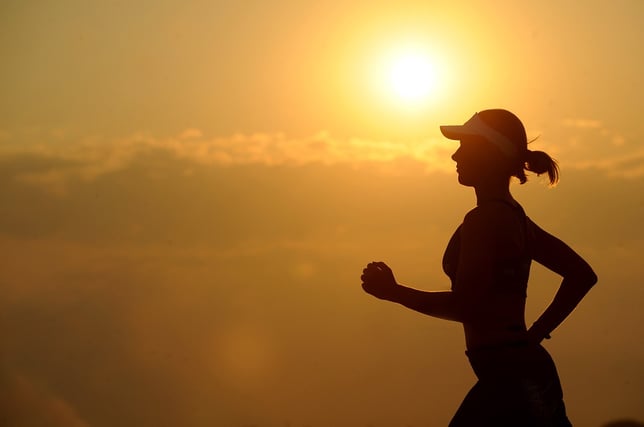 Week 1 Morning Fitness Regimen: Rotate through these exercises for 4 minutes + 1 minute rest. Do this 3 times for a 15-minute workout!
20 squats
Many people, including myself, have 'run a marathon' as one of the items on their life bucket list. Last Spring, I signed up (naively) to run the SF Marathon. I had run half marathons in the past, but marathons are a completely different beast. The reason I say I was naive when I signed up is because I did not anticipate how much time it would take to train for a marathon. Although I had all Summer, I was directing an overnight Computer Science program that "ran" (haha) from Sunday through Friday, leaving me very little time to get into marathon-running shape.
As the marathon date was fast-approaching, I got increasingly worried that I would not be able to complete 26.2 miles. Then a coworker told me about a gym that offered high intensity workout classes that are only an hour long. I tried my first class, and fell in love. Not only was it really challenging, but it also fit perfectly with my schedule--I could give up an hour of my Saturday morning to exercise, and still have the rest of the day to relax. This was not the marathon training plan I had in mind, but it was the only thing I could consistently do amidst my crazy work schedule. I continued to do high intensity interval workouts and by the end of August, I ready to run my first marathon. I would never ever recommend doing what I did; a lot of runners say that it's a miracle that I didn't injure myself considering how little I trained. But I do think my story testifies to the effectiveness of high intensity interval workouts, which leads me to this week's Fall Fitness Tip:
Fitness Tip #2: No time to HIT the gym? Do HIIT!
So what is HIIT? HIIT stands for high intensity interval training, and anyone who has been following fitness trends knows that this kind of exercise is the new "big thing" in fitness. HIIT is popular because it doesn't take a lot of time, and it's proven to be more effective than long periods of aerobic exercise (A 10-minute HIIT workout can easily burn more calories than a half hour on the treadmill.) HIIT is also known to have an "after burn" effect, where your body continues to burn calories hours after you finish your HIIT workout.
Check out Fall Fitness Tip #1 Here
Financial Fitness Tip #2: Take this "Budgeting Basics" Mini-Course
I don't know about you, but for me, running 26.2 miles is difficult, but sometimes feels less daunting than staying on top of my personal finance. Especially when it comes to budgeting, it's a lot easier for me to go on a run than putting a limit on my spending. In addition, I have so many questions: how much do I budget for food? For credit card debt? For savings? Will budgeting make me happier?
USC Credit Union has partnered with GreenPath to provide you and me the resources to answer our budgeting questions. Take this 15-minute mini course, "Budgeting Basics" to learn not only how to budget, but why you should budget, as well as the top 3 reasons why people don't budget. I took this course and found it extremely helpful--especially when learning how to allocate my budget. Until next week, stay fit friends!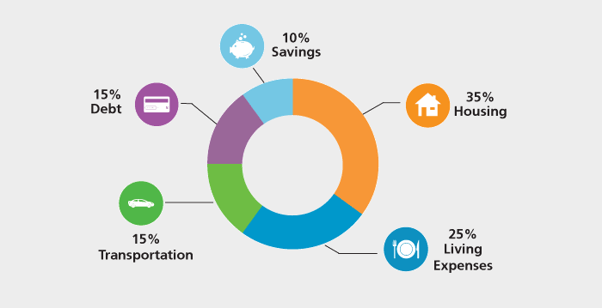 When learning, or re-learning, to budget it helps to have an ally. Becoming a member of USC Credit Union means that your financial institution is in your corner! Learn more of the benefits here.