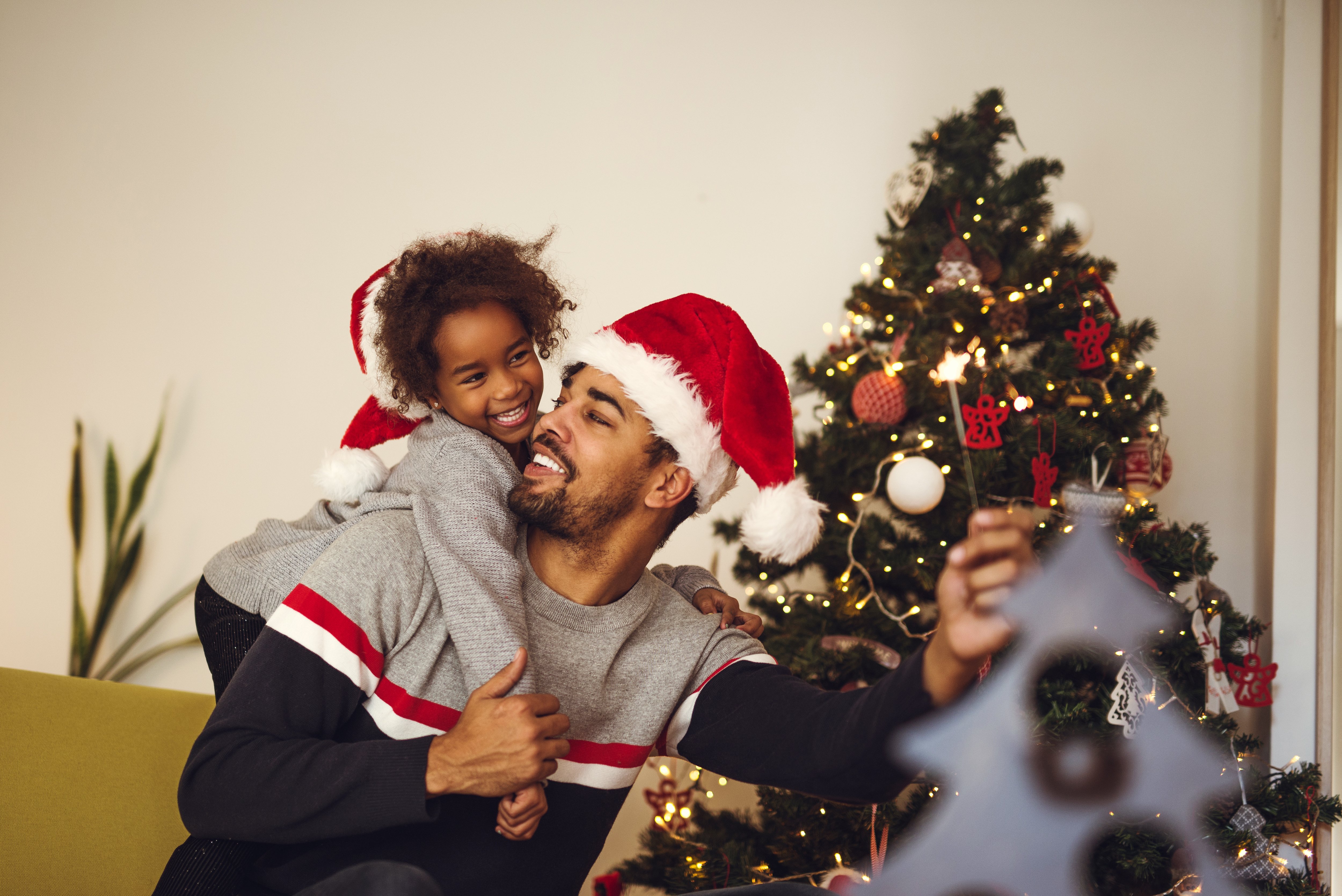 This year's holiday season may look different for you and your family. Whether you're celebrating in person or virtually, we know your holiday prep list isn't any shorter. Between shopping, decorating, and keeping your family safe, we know you have a lot on your plate. A Holiday Loan from USC Credit Union allows you to focus on what matters most this holiday season by letting financial worries take a back seat. Here are some suggestions for how you can use your Holiday Loan:
1. Opt To Bring People Together
Holiday celebrations may look different this year. Instead of hosting all of your extended family, you may have half the guests, if not less. Keeping that in mind, getting a catered meal or treating your family to an unexpected, new holiday tradition is an excellent use of part of your Holiday Loan.
2. Gift Giving Gets Easier
Gift giving can still happen even if your family can't be together. Shopping with peace of mind is possible for gifts, packaging products, and mail fare. Let your only worry right now be finding the right gifts for all of the important people in your life. Using a Holiday Loan also prevents you from falling into the trap of a high-rate store credit card. Although a store credit card may seem tempting at first to assist in gift giving, in the long run, it will be a regret like a holiday fruitcake.
3. Give (or Receive) a Gift That Won't Be Forgotten - A New Car!
Holidays and new cars go hand in hand. The end of year sales is a great time to invest in getting a new car for you and your family at a great price. Check out our auto loan options with rates as low as 1.99% APR*.
4. Consolidating Debt Is a Great Way to Start the New Year Off Right
Consolidating debt can also be a great holiday gift to yourself. Head into the new year with peace of mind and financial freedom by saying goodbye to higher-rate debt. Consolidating debt can provide both a better credit score for the future and lower interest rates on your single, consolidated payment.
Celebrate what matters most this season with a low rate Holiday Loan from USC Credit Union. With a fixed rate as low as 5.90% APR*, no payments until 2021, and fast funding, a Holiday Loan is the perfect way to brighten up your season so you can spend time with the ones who matter the most.
*Disclosure: Annual Percentage Rate (APR) is effective as of April 1, 2020, is based on creditworthiness and underwriting factors, and is our best rate. Based on a 36-month term and 100% financing of retail Kelley Blue Book Value for pre-owned cars and 100% loan-to-value for new car purchase. Other Loan-to-Value requirements may apply. Proof of income may be required at the time of loan funding. Monthly payment per $1,000 for 36 months at 1.99% is $28.64. This payment example is for illustration purposes only. Your actual payment may vary. The 1.99% APR includes a 0.25% discount for automatic loan payment. To qualify for this rate discount, an automatic payment must be maintained throughout the life of the loan. Minimum loan amounts include $8,000 for a 60-month term loan, $15,000 for a 72-month term, and $25,000 for an 84-month term loan. Membership eligibility requirements and membership fees may apply; please call (877-670-5860) or visit www.USCCreditUnion.org to confirm eligibility. All credit union loan programs, rates, terms and conditions are subject to change without notice. This promotion does not apply to existing USC Credit Union Auto Loans.