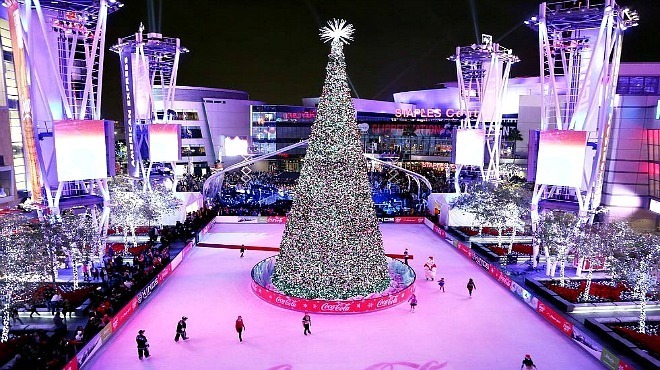 Why would you limit your holiday fun to one day when you can spread cheer across the season?! Check out these local events to have a happier holiday.
USC Figure Skating's Holiday Show and Skate
Time: December 2nd 3:30-4:30pm & 5-7pm
Cost: FREE
Skate on over to LA live to support the USC figure skaters in their first holiday show at 3:30-4:30pm! If you can't make it to the show, join them on the ice from 5-7pm.
Time: December 2nd – December 3rd starting at 11am
Cost: $15 normal, $35 VIPo you can have a safe, fun holiday season.
Find a unique gift by browsing through handmade brands at the California Market Center. Also, experience artists showcasing their work and locally-made food.