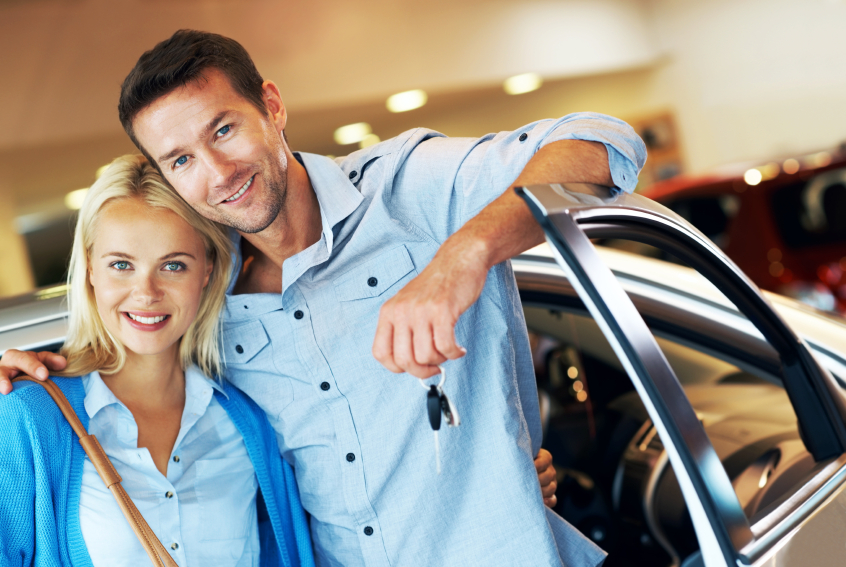 You know exactly what car you want. Maybe it's the sporty little red number you saw cruising down the highway last week. Or a huge SUV that costs as much in gas each month as your rent. Either way, unless you can pay cash up-front, you'll need an auto loan that will allow you to make monthly payments. Choosing the right package to fund your new wheels is the key. You can't slow down that fast-talking car salesmen, but you can make sure you know what he's talking about.
1. Check your credit score
Get started by checking your credit score, a three-digit number (starting around 300 and going up to 900) used by your lender to determine how risky it is to lend you money. Your credit score influences your interest rate, so a higher score means a better loan package. You can get a free annual credit report (federally guaranteed) at annualcreditreport.com. By checking your credit report before applying for a loan you can fix errors and avoid surprises. It also protects you from dealers who might claim your credit score is lower than it actually is to keep you from getting a better deal.
You want to get a car loan, but you're not sure where to go. Lenders include financial institutions like credit unions, as well as online brokers and dealerships. Always compare lenders to see where you can find the best deal.
Check with the financial institutions you already use. Credit unions are not-for-profit and consistently offer low rates on auto loans. Many also offer incentives for current members.

Dealerships and online lenders both offer auto financing packages. It's important to read everything carefully, especially online, as some deals are often too good to be true.