Millions of Americans have started to receive their stimulus checks from the government. You may be wondering how much money you will receive, when and how you will receive it and/or what to spend it on. Here is a run-down of everything you need to know about the new government stimulus package. For more information visit the IRS official website.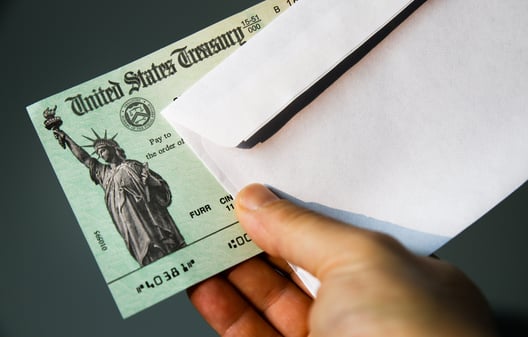 Am I qualified to receive the stimulus check?
To be qualified to receive a stimulus check, you must be a U.S. Resident with valid social security card, and have filed your 2018/2019 tax returns OR are receiving social security payments.
How much will I receive?
The amount of money you receive depends on if you are filed your taxes as single, married/joint, or head of household. Your adjusted gross income and how many dependents you claimed will also be used to determine your eligible funds. For example, an individual whose adjusted gross income is $75,000 or less can expect to receive $1,200 in their stimulus check. Also, one can expect $500 for each child claimed as a dependent. To check your eligibility and details on how much you might receive, check your status on the IRS website.
How will I receive payment?
For most taxpayers, payments are automatic, and no further action is needed. If you filed 2018 or 2019 tax return via direct deposit, then you can expect the stimulus check to be deposited in your account within the next few weeks. If not, then your check will be mailed. To deposit the mailed check, you can use mobile check deposit on your USC Credit Union mobile banking app, an ATM, or the drop box available at the Flower St. Branch Lobby. Remember to sign the check before you deposit it!
What should I spend it on?
Make sure to prioritize necessities like food, shelter and medical care. Stimulating the local economy by supporting local businesses is also very helpful! Thinking of getting ahead on your savings? Now might be a good time to start or add to an emergency fund. If you have extra cash, try to pay off high interest debt and save for long-term goals. If you are in a safe place financially, consider making a donation to help others in need.
USC Credit Union is here for you! For important COVID-19 updates, available resources, and more, click here.