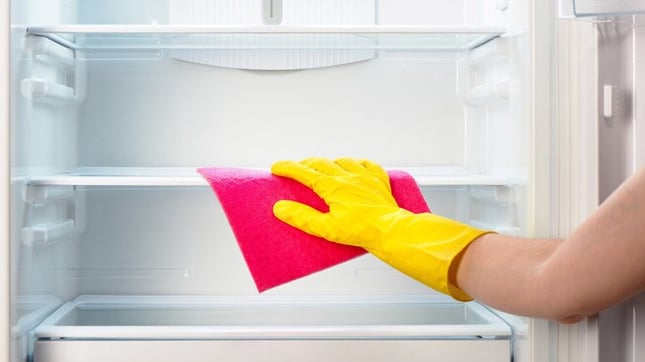 The "new year new you" vibe may have died down, but spring cleaning could help you get back on track. Here are our top four picks of things that should be cleaned spring:
1. Declutter
If you're anything like me, your daily cleaning habits tend to align more with "out of sight, out of mind" rather than actually putting things away. This mentality, however, is the reason I have random junk in my drawers that I could probably just throw-away. Spend some time going through the places where you carelessly shoved things into and evaluate whether to keep or toss.
2. Clean your fridge
Refrigerators allow food to be saved for later…but not that much later. It's time to go through the products in your fridge. Look for things that you don't use and get rid of them. If you don't like pineapple barbecue sauce then throw it out or give it to someone who does. Check the expiration date of your sauces and how long leftovers have been sitting there.
3. Dust be gone
Dusting is perhaps one of the most overlooked aspects of cleaning. Yes, dusting is a pain and doesn't seem like it would make a huge difference, but trust me, it does! It feels relieving to be in a room that's so fresh and clean like a summer morning's breeze. They say it's the small things in life that matter the most, and I like to consider dusting to be one of them.
4. Fix your finances
Unneeded financial documents should be safely disposed of. This means that documents older than six years old should probably go to the shredder. If you are worried about needing them later, digitally upload them to your computer before you shred.
To get your financial life back in order, check out our educational tool Financial Focu$. Here you can learn almost anything related to finances! From taxes to retirement plans, you can start preparing for your future today!