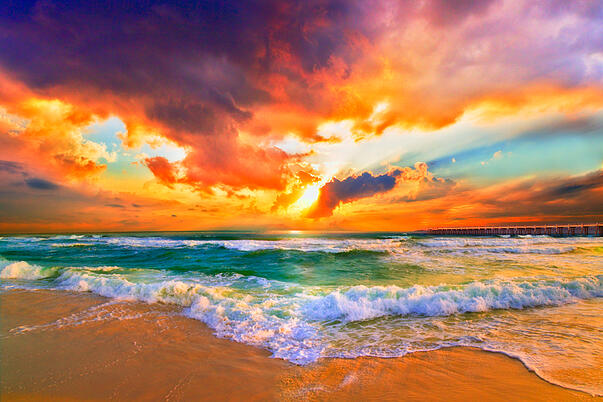 The coming of spring means different things to different people. But for many families and college students, spring break usually means one very important thing: Time to travel! The good news is you can find tons of ways to travel this coming spring without breaking the bank.
Get a Hotel Room With a Fridge, Microwave
One of the easiest ways to save money during your spring break trip is to cut down on the money spent on food and drinks. There are 2 main ways that a family can do this. First, stay at a hotel with an in-room refrigerator and microwave or, even better, an in-room kitchen. Having some meals prepared in the hotel room can result in substantial savings no matter where your travels take you. Packing meals and snacks such as cereals, granola bars and boxed juices can also cut meals costs significantly. So whether you stock the hotel fridge with a case of beer or a gallon of milk, purchasing items yourself will be far cheaper than buying them at a restaurant or through room service.
Find Hotels With Complimentary Breakfast, Snacks
Some hotels offer both free breakfast and an evening "manager's reception," which may include heavy hors d'oeuvres, such as quesadillas, mini-burgers aka sliders, roasted veggies and chicken satay, as well as free drinks. In a pinch, that can replace dinner altogether!

Some hotels also have what they call "clubs or lounges" that offer food, snacks and drinks throughout the day. You can usually check on the hotel's website to see if they offer a lounge. When in doubt, you can always call the hotel and ask. Many, but not all, Hyatt Regency, Marriott and Sheraton hotels have lounges. These lounges can typically be accessed either by having elite status with the hotel or by paying an additional fee. Depending on the fee, that may be another way to save money on food and drinks. (In my family's case, if the fee is over $30 or $40, it's typically not worth it, though.)
Check Going Rates
If you've already reserved your hotel for spring break, make sure you periodically check the going rates for the dates of your reservation. If you have a refundable reservation, you can rebook at a lower rate if you see the rates have dropped for the dates of your stay.
Last-Minute Hotel & Airline Deals
If you haven't yet booked your spring break getaway, then you may be able to take advantage of some last-minute specials. One great website for eleventh-hour specials is Travelzoo. It has an entire section dedicated solely to last-minute travel deals. However, you will often find that most of those special offers are related to hotel stays instead of airline tickets.

For airline tickets, many of the more affordable tickets often require at least a 14-day advance purchase. So if you haven't yet booked your airline tickets, I would start searching now!

One easy-to-use site for searching low-cost airfare is Kayak. Kayak has a feature called Explore that will let you put in your home city and the month you want to travel. It will then show you the lowest available airline prices to travel to destinations all over the world during that month. If you have a specific destination in mind, Kayak also lets you search specific destinations by "flex month." It will show you the prices to fly between those 2 cities for any day during that month.
As you save on Spring Break, allow USC Credit Union to help you save year round with our exclusive low rates! Learn more here.
Source: The Travel Channel