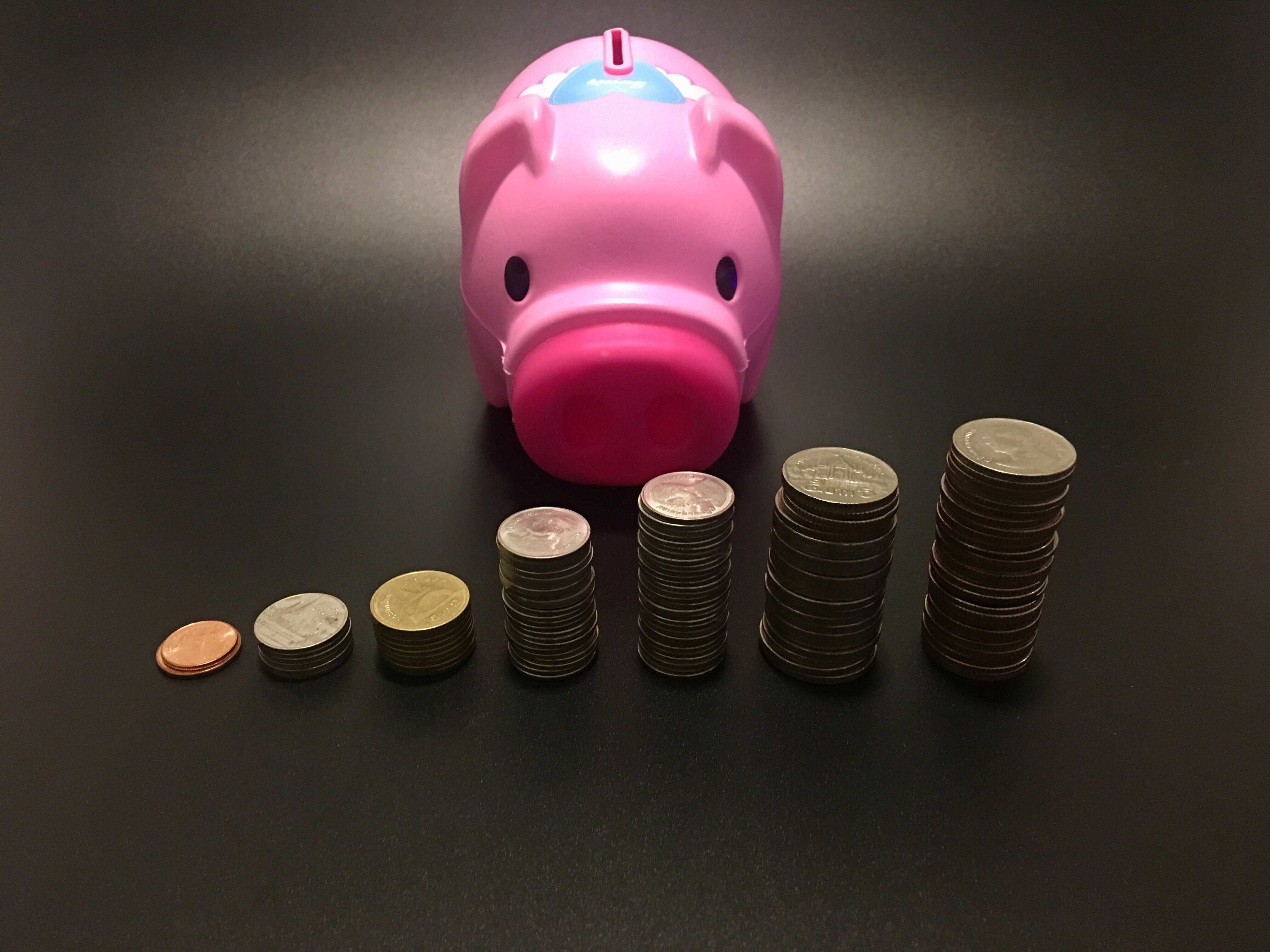 Don't worry – this isn't going to be one of those posts that tell you you're a big boy/girl now, and have to stop being irresponsible with money.
I won't tell you to stop buying overpriced lattes, $11 nachos at midnight, or comfy college sweatshirts because those things are largely what college is all about.
What I will tell you is that the post-college years can really stink when you're broke. Actually, worse than broke — so far in debt that you feel like you're working for nothing but your bills.
So here's how to give your future finances a fighting chance, and get through college without making those clichéd money mistakes of running up credit card debt and blowing through all the summer job money you earned folding shirts at The Gap…
Learn to beat the system
You don't have to follow the "rules" at college when it comes to spending money. For starters, don't buy your textbooks in the school bookstore. Don't pay for the meal plan (unless you actually think you'll like/eat the food). And avoid joining clubs and organizations that are notorious for spending a ton of money, and expect you to do the same. Here's what to do instead:
Consider textbook rental services like Chegg.com or see if there's a digital copy of the text available. Ask around or Google for people who might be selling those same books used for a fraction of the price.

On the food tip, set some limits and boundaries for yourself and stick with them. If you must have your Chai Tea and Friday night pizza, have it, but make it a rule that you'll prep your own meals/snacks on most days. And when it comes to grocery shopping, it's a good idea to channel your mom and start paying attention to sales, coupons, and adding those loyalty cards to your keychain. Dorky, yes, but those savings add up.

As long as we're talking coupons, if you're not signed up for Groupon and LivingSocial alerts for your college town, you're missing out on discounts at local restaurants, salons, and other budget-draining activities. Repeat after me: Paying full price is for suckers.

Don't join any frats or clubs right away. Meet people, hang out with them, go to their parties, and then pick which ones are worth a real investment of your time (and money).



Take advantage of your student status
A lot of people in the world feel bad for poor, starving college students, so go with that. In other words, whenever you're making a purchase, looking into travel options, planning an outing, whatever, whip out the ol' student ID and see if it can get you some money off.
Here's another thing to do right now: Sign up for Amazon Student if you like to order stuff online. It's free for 6 months, and then $40 for the rest of the year, but you'll get all the same perks as Amazon Prime customers (free 2-day shipping, which is epic when you really need something to get to you quickly, free streaming of TV shows, movies, music, free Kindle book downloads, etc.).
Speaking of TV… You don't need one
Or if you already split one with your roommate, don't waste your money paying for any cable service of any sort. Pick 2 of your favorite streaming services (i.e. Netflix and Hulu Plus… plus, you're already getting Amazon's free stuff, remember?), and keep your entertainment bill below $20 a month.
If you ask nicely, you can piggyback on your dad's HBO Go or other cable on-demand subscriptions, even your little brother's WWE Network if you like that sort of thing.
On the rare occasion when you must watch something live, like a football game or the season premiere of The Walking Dead, it shouldn't be hard to find a place on campus – a common area or another friend's room – where you can watch it.
As for music… You're not still buying music, right? Stream Pandora, Spotify, or iTunes Radio on your university's free WiFi, just don't pay for it.
Stop being lazy
You know how to really avoid the so-called Freshman 15? If you're schooling in a big city, stop paying for all those cab rides because you couldn't get up a half hour earlier for your early class, and walk instead. Or at least walk to the nearest public transit station.
The same goes for when you venture off campus with your friends. Exception: If it's late and dark and you have no ride, then splurge on a cab or Uber in the name of safety. Otherwise, hoof it.
Don't be a super senior
While we're on the topic of laziness, enjoy sleeping in as a treat, not as a regular part of your routine. Pull all-nighters when necessary. In other words, don't tank your classes or ditch your study group in favor of sleep because nothing will hurt your financial big picture more than having to spend an extra semester (or three) in college because you had to repeat chemistry and economics.
The biggest lesson to remember is this: Playing the part of a broke college student by practicing a frugal lifestyle at least some of the time will help you transition into the role of less-broke graduate.
No one expects you to be an investment guru or extreme couponer at 18, but building good habits early on will mean less stress later
How can USCCU help?
Savings is made even easier with the USC Student Account Package. As a member of the Trojan financial family, we want to make sure that you start your financial future off on the right foot!
If you're a USC student, USC Credit Union offers a college student checking account to you FREE while in school. It's simple to open and simple to keep!
The Student Checking Account requires $0 minimum initial deposit, and offers:
No service charge

120 free checks

Free cashier's checks/money orders

Free access to non-proprietary ATMs (up to $10/month)

Free incoming wire fees (up to 3 per year, then $5 per wire)

One-time, lifetime membership fee of only $9

Savings account ($1 minimum balance) required for membership
To learn more and open a new student bank account, click below!
Source: Dawn Papandrea
Papandrea, Dawn. "Save Money without Ruining Your College Fun -- Bargaineering.com." Bargaineering. N.p., n.d. Web. 17 Oct. 2014.