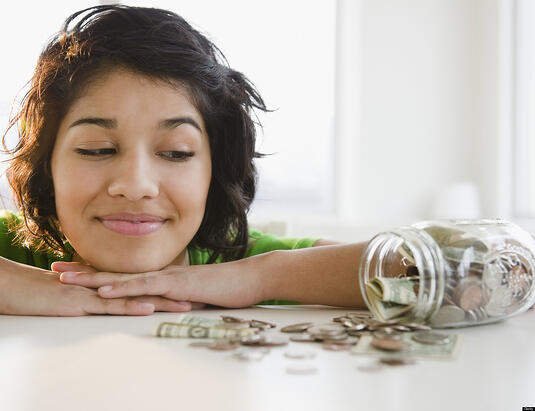 The process to amass a nice-sized savings account takes time dedication, patience and determination. When a member reaches a respectable savings amount, then comes the process of maintaining and growing it to an amount that didn't seem possible at the start.
An April 2014 Gallup poll shows that 62% of Americans are enjoying saving more money than spending it. The current personal savings rate in the U.S. is 5.4% as of August 2014, according to the U.S. Bureau of Economic Analysis. Financial experts recommend saving 10 percent of your annual income for financial security.
While not everyone is able to maintain that level of savings, there are steps you can take to learn how to save money and to build a solid savings account.
Planning Phase
Start off with a budget. Portioning off money for bills, everyday expenses and miscellaneous items should help determine what is leftover to put away into savings. It doesn't matter with how much you start with; what matters is that you contribute regularly to a savings plan. Check out our budget calculator to see how much you can save right now.
It helps to also save any extra money that comes your way such as raises, income tax returns and cash birthday presents. If you didn't expect to receive the funds you can use that as a reason to save it. Loose change also counts.
If you're making monthly payments on a car and are close to paying it off, consider continuing with that same payment to pay yourself. For example, once your $300 auto loan payment is paid off keep making $300 payments into your savings. Since it is money already accounted for make it work for you.
When you join the USC Credit Union, you're taking a big step in your financial future. We offer a variety of checking account options. Whether you're searching for a basic, no-frills option or an interest-bearing checking account with easy access to funds, USC Credit Union has you covered!
Sources: BALANCE Financial Fitness Program U.S. Bureau of Economic Analysis Gallup