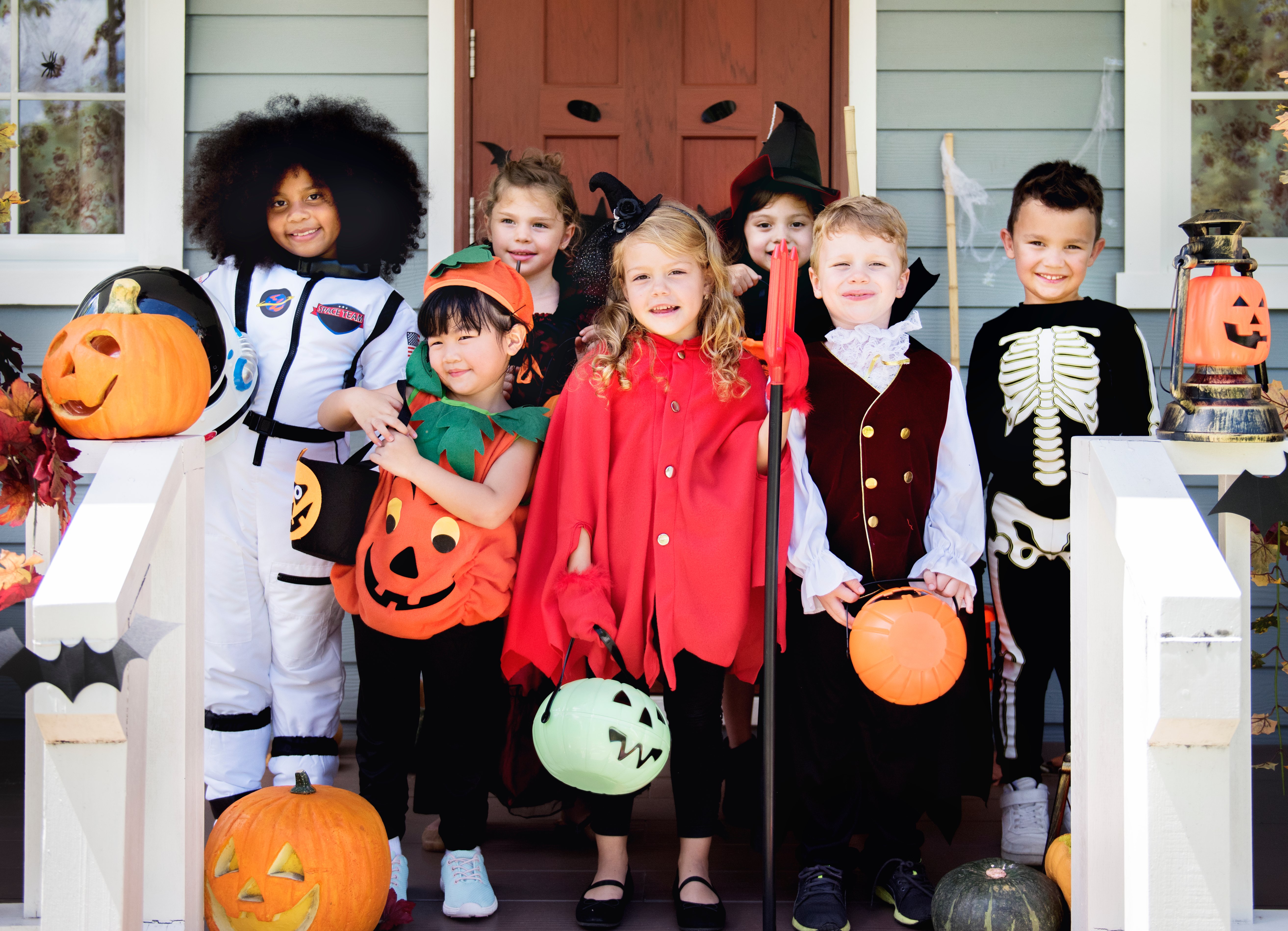 Halloween is right around the corner and there's no better time to plan your costume than now. With so many choices out there and a Spirit store every 50 feet, it's hard to land on that perfect costume. Who has time, anyway? You have a life. Unfortunately, time will eventually run out. That sounds grim… but don't worry about that. If you're struggling to find a costume idea that is quick and won't break the bank, read on and see if any of the following ideas seem like fun. If not for you then maybe your dog. (You'll get it if you keep reading.)
Error 404 Costume Not Found
This is both easy and funny. No doubt you've come across the dreaded 404 error. This happens when you try to access a webpage that simply doesn't exist. For the costume, all you need is a white t-shirt, some printing paper, and black Krylon paint. The shirt will cost $10, the printing paper is $3.75 at Walmart, and the Krylon paint will run about $5. Now, print out in large letters "Error 404 Costume Not Found." Cut the font out and make a stencil. When the stencil is made, place it on the shirt and spray the paint on. For less than $20 you've got a fun costume.
Brawny Man Halloween Costume
You've seen that handsome looking lumberjack on the front of the Brawny paper towel packages. Assuming you already have the rest of the outfit (jeans, belt, boots), all you need to buy is a red flannel shirt. Walmart has them for $9.72. You can either shave or let your facial hair grow. Packaging has shown both looks. And, voila! A fun and practical costume.
Instagram Costume
This one is for all you social media butterflies out there. Pull up Instagram and take a screenshot of your phone. For iPhone's, you hold down the power button on the right and press the Home button. For a Galaxy, it's the power button and volume down button. Once you have that, print the screenshots in sections. You do this so it'll fit the cardboard you'll be gluing it to. Once that's done, cut out the part where your face would be. The cardboard will cost $10.99 for a pack of 5 from Office Depot. We won't worry about the paper since you already bought some for your Error 404 costume.
Beanie Baby Stuffy
Alright! This has nothing to do with you. It's just cute. Take some cardboard leftover from your Instagram costume and cut it into a heart shape, roughly the size of your dog or cat's head. Take some red Krylon spray paint and paint the heart. Take a white marker and inscribe the famous "ty" on the heart an attach it to your animal's collar.
Take your pick on any one of these and have some fun this year!