If there's one thing Los Angeles is famous for it's for being a city of style! Walking down the streets of Beverly Hills and Hollywood can often feel like walking the catwalk during Fashion Week. This leads to the question: how do people afford extravagant clothes and ridiculous LA rents?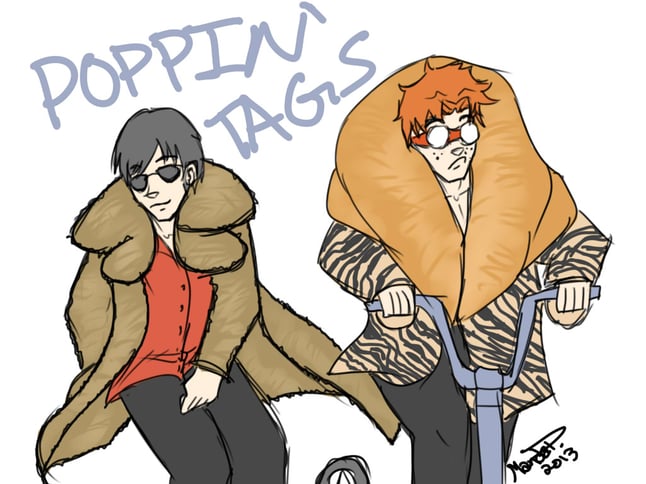 Sure we have the super-rich people, but what about us regular people living on a budget? There are people who leave the mall loaded down with bags and go home to Cup O Noodles for dinner. And then there are the rest of us utilize these sources to $ave Dat Money while keeping our fashion sense. Check out these resources that can help you look like a Hollywood star without spending like one.
Yoox.com
Yoox is one the best places to save on top designers. It's an internet mail order company offering brands such as Versace, Alexander Wang, and Gucci at discounts up to 80% off of retail value. Yoox has one of the largest collections of discount unused designer clothes in the world and offers you the convenience of shopping from your home.
Ebay.com
This one is a no brainer! Ebay has great deals on both clothing from popular name brands and upcoming internet boutiques. Just search the item you're looking for and voila! The best thing about Ebay is that you get to set your own price. Bid what you feel comfortable paying and if you're the highest bidder it's all yours!
Craigslist
Another no brainer, the Los Angeles Craigslist is filled with tons of deals on designer goods. Great thing about Craigslist is you can make an offer to the seller and agree on a price before meeting the seller. For safety reasons, make sure you bring a friend with you when you meet the seller or meet in a public place!
Now that the more obvious websites are out of the way you may be asking, "what if I don't want to shop online?" Well luckily Los Angeles has some of the best thrift shops and boutiques in the country with top of line clothing that won't break your bank.
4. It's A Wrap!
This is THE spot for lightly used clothes. Many of these items come from movies and TV shows and are sold directly to the store after being used for filming. Sometimes you can see pieces from Alexander Wang and Dolce & Gabbana here for only $80!
The Fashion District (Santee's Alleys)
This is probably LA's best kept secret. For men, the Alleys can completely transform your professional wardrobe with deals on slim fit suits, shirt and tie for only $100. For women, the Alleys has numerous boutique clothing stores and you can score deals on unique clothing that you can't find anywhere else but in LA's fashion district! Some merchants are even willing to bargain with you on the price.
Plato's Closet LA
Plato's Closet is another no brainer. It's not a thrift shop per se because the clothes are top-name brands that fit the trends of the under 30 crowd. When you buy from Plato's Closet, you're buying high quality items that you would normally find in a commercial mall--but you're buying it a 70% discount. Great thing about Plato's Closet is that you can sell your clothes to them. Check out how it works here.
Wasteland
Wasteland is a second hand store that is EXTREMELY picky with what they put on their racks. The selections are high quality, great condition and fashionable! Check it out.
This store had its own reality show on Bravo. It specialized in vintage clothing. This is THE spot if you're looking to recreate a classic Chanel look or love vintage Gucci. Decades can be a bit pricier than some of the other things on the list, but if you go into the Melrose location you may be able to score some really good deals.
This monthly event is one of the most popular flea markets in California. Vendors from all over Southern California come and set up shops, filling up the Rose Bowl (yes this event is THAT big!)
Since you're going shopping, you might as well use your USC Platinum Rewards Mastercard. That way you'll get points for every dollar you spend and exclusive USC rewards like merchandise and event tickets ;)
Remember, having a fresh look doesn't always mean buying new. It's ok to be ballin' on a budget. You don't have to spend a crazy amount to be Hollywood fashionable. See you on the catwalk!
Until next time,
--Mr. Savemoney