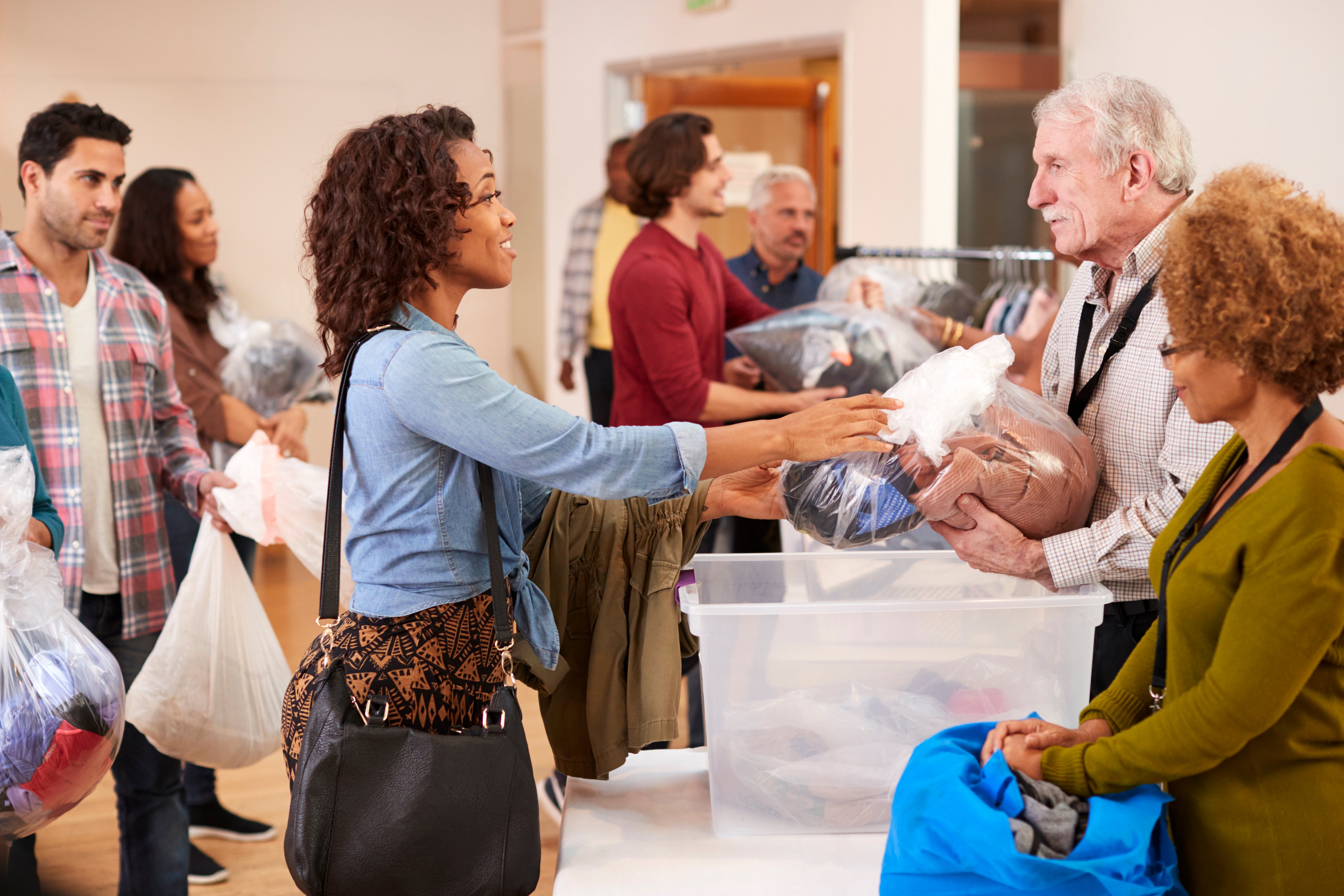 It's the merriest mornings of the year, wrapping paper is flying everywhere and new gadgets are being opened. This immediately brings excitement which is quickly followed with the question – what am I going to do with the old one?
Whether you're switching your coffee pot for the latest Keurig or upgrading to that 65" TV, check out our quick guide to celebrate the season of 'out with the old, in with the new' that's good for you and the environment.
Can I sell my item?
Just like the saying goes 'One man's trash is another man's treasure?' you can try selling your items to bulk up your budget. Try selling your clothing to a consignment store or your household items on Facebook Marketplace.
Can my item be donated?
Before you throw your items away, ask yourself if your items can be donated to a local non-profit. Many non-profits will only accept items that are in good and workable condition so make sure to inspect your items.
Non-Profit Donation Partners
Dress for Success – Donate women's professional attire to help women thrive in work & life.
Midnight Mission – Donate clothing, household goods and office supplies to help people affected by homelessness.
Salvation Army – Donate clothing, household items and furniture to help people affected by natural disasters and difficult times.
Does my item need to be recycled or properly disposed of?
If your items are not working, outdated or are considered hazardous, you will need to find the best place to dispose of your items.
Community Partners
Call2Recycle – Find a drop off location near you to recycle old batteries, including rechargeable, and cell phones.
LA County Household Hazardous Waste Program – Dispose of old technology, paint and even used motor oil for free at mobile pick up events or at a permeant recycle center.