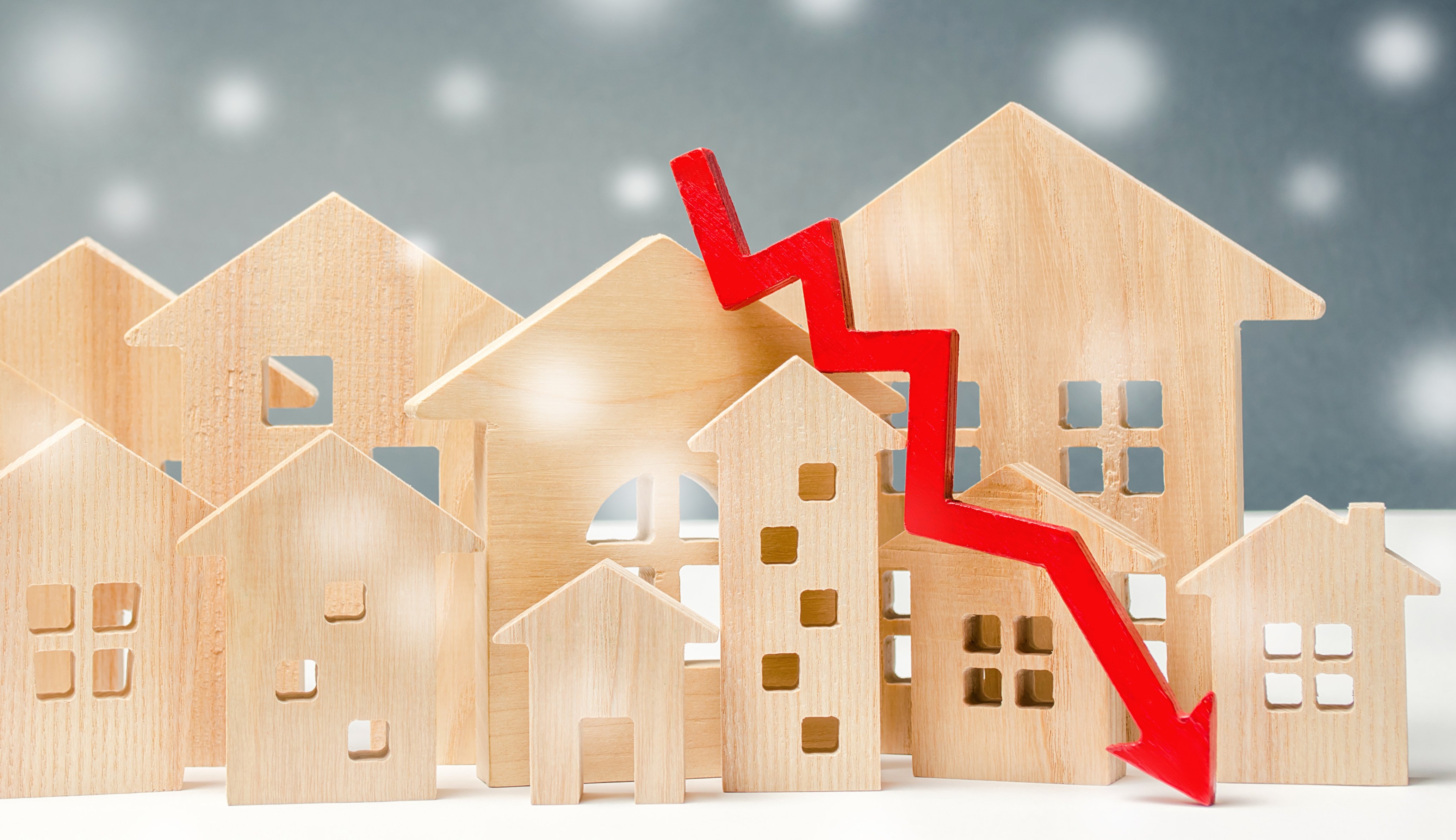 The interest rate for a 30-year, fixed-rate mortgage continued its decline last week, falling further below 4% last week and also falling to a 16-month low, according to a new report from Zillow (
Z
).
Current rate borrowers were quoted an average interest rate of 3.81% on Zillow's Mortgage Marketplace in the week that ended Tuesday, down from 3.96% in the previous week.
According to Zillow's report, the 30-year fixed mortgage rate fell last Wednesday, and then hovered around 3.88% for most of the week before falling to the current rate.
"Rates dropped to the lowest level since June 2013 on news that the Federal Reserve has more reservations about the health of the U.S. and global economy than expected, which in turn, may delay rate hikes," said Erin Lantz, vice president of mortgages at Zillow.
"With little economic news planned to overshadow the Fed's latest comments, this week we expect rates to fairly remain stable, hovering just shy of 4%."
Zillow also reported that the 15-year fixed mortgage rate fell below 3% last week, to 2.96 as of Tuesday morning. The rate for 5/1 adjustable rate mortgages also fell from 2.83% to 2.7%.
Those numbers were also down from last week's Primary Mortgage Market Survey from Freddie Mac.
In that report, Freddie Mac stated that the 30-year, fixed rate mortgage declined from 4.19% in the previous week to 4.12% and is significantly down from 4.23% a year ago.
According to Freddie's data, the 15-year, FRM decreased to 3.30% after remaining frozen at 3.36% a week ago. This is close to 2013's 15-year, FRM of 3.31%.
Whether you're looking to purchase your first home, your next home, a vacation home or an investment property, real estate loans can be confusing. There's so much to consider: fees, inspections, points, appraisals, insurance requirements and more.
As part of the Trojan Family, USC Credit Union is honored to help you every step of the way to make the process as easy as possible. We offer competitive low mortgage rates to ensure you are getting the best deal.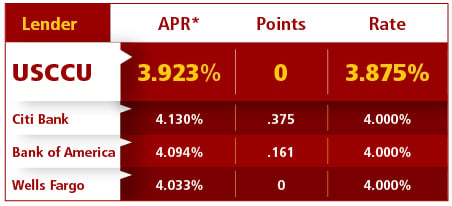 If you're in the market to buy a house let USCCU assist you in making the process easier with the best rates possible. Explore below!