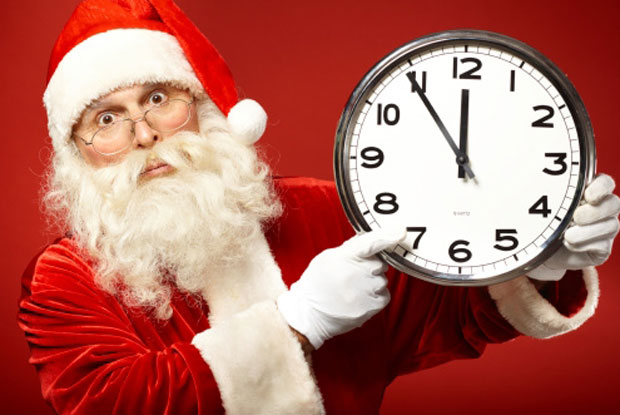 The clock is ticking down. It seems that the holidays sneak up on you more every year. It's okay. We have some tips for you on the best strategies for last minute holiday shopping.
Keep an Eye on Online Deals
The best way to efficiently shop for presents is to check availability and prices online. It's terrible to go inside stores and receive the bad news that it is out of stock. If you don't want to wait for shipping times, check if you can pick-up in store so that you can make sure it'll be wrapped up before the holidays start.
Visit Stores
Not all deals are advertised in store ads or online. Sometimes stepping into the store is the only way you can find the perfect gift at a great price. Stores will often randomly put things on sale or clearance to reduce their inventory to make room for more popular items.
Super Saturday
Super Saturday, or dubbed by some as "Panic Saturday", lies on December 23rd this year. This day targets last-minute shoppers by offering one-day sales. Holiday decorations and toys most often have the biggest sales. Super Saturday is not heavily advertised like its Black Friday counterpart, but hidden surprises can be found.
Out of Options?
If you can find the item online but it won't ship in time, print out the receipt to give to them. It will at least show that you had the perfect gift planned but ran out of time.
If most gifts are sold out, try buying them an experience instead. Book a ticket for a theatrical performance or buy them future amusement park tickets. They will have the initial happiness of receiving a gift and something to look forward to.
Gift cards are a procrastinator's best friend. It's also useful for people that are difficult to find gifts for. It saves everyone from the awkward experience of a last-minute gift found at a convenience store.
Celebrate what matters most this season with a low rate Holiday Loan from USC Credit Union. With a fixed rate as low as 5.90% APR*, no payments until 2021, and fast funding, a Holiday Loan is the perfect way to brighten up your season so you can spend time with the ones who matter the most.