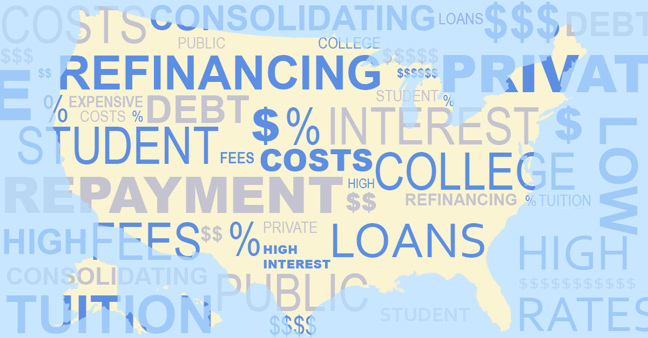 With the holiday season approaching, it is important to start looking for ways to save money. Student loan refinancing may be the right option for you.
By refinancing your student loan you can:

You may be a good candidate for refinancing if:
You have graduated with a degree

Your loan balance is $5,000 or more

Your credit score is at least 660

You have a steady source of income or a firm job offer



Concerned about your credit score?
If your score is too low, your refinancing might require a co-signer. Here at USC Credit Union, you can request your co-signer to be released from the refinanced student loan after 36 months of on-time payments.
Refinancing and your credit report
When you apply to refinance, the lender will check your credit report. If you apply to several lenders, these inquiries will show on your credit report and could briefly lower your score. You can find out the estimated rate you'll qualify for, and your estimated savings, through our easy online rate calculator. Because this isn't a formal application, checking won't affect your credit report.
You can help improve your score by staying current on all your bills, including credit cards and student loans, and make sure your credit card balances are below 70% of their limit.
To learn more about student loan refinancing, read more on our website or contact the Student Loan Department using the information below.
Student Loan Department:
(213) 821-7100
M-F 9am to 5pm PST