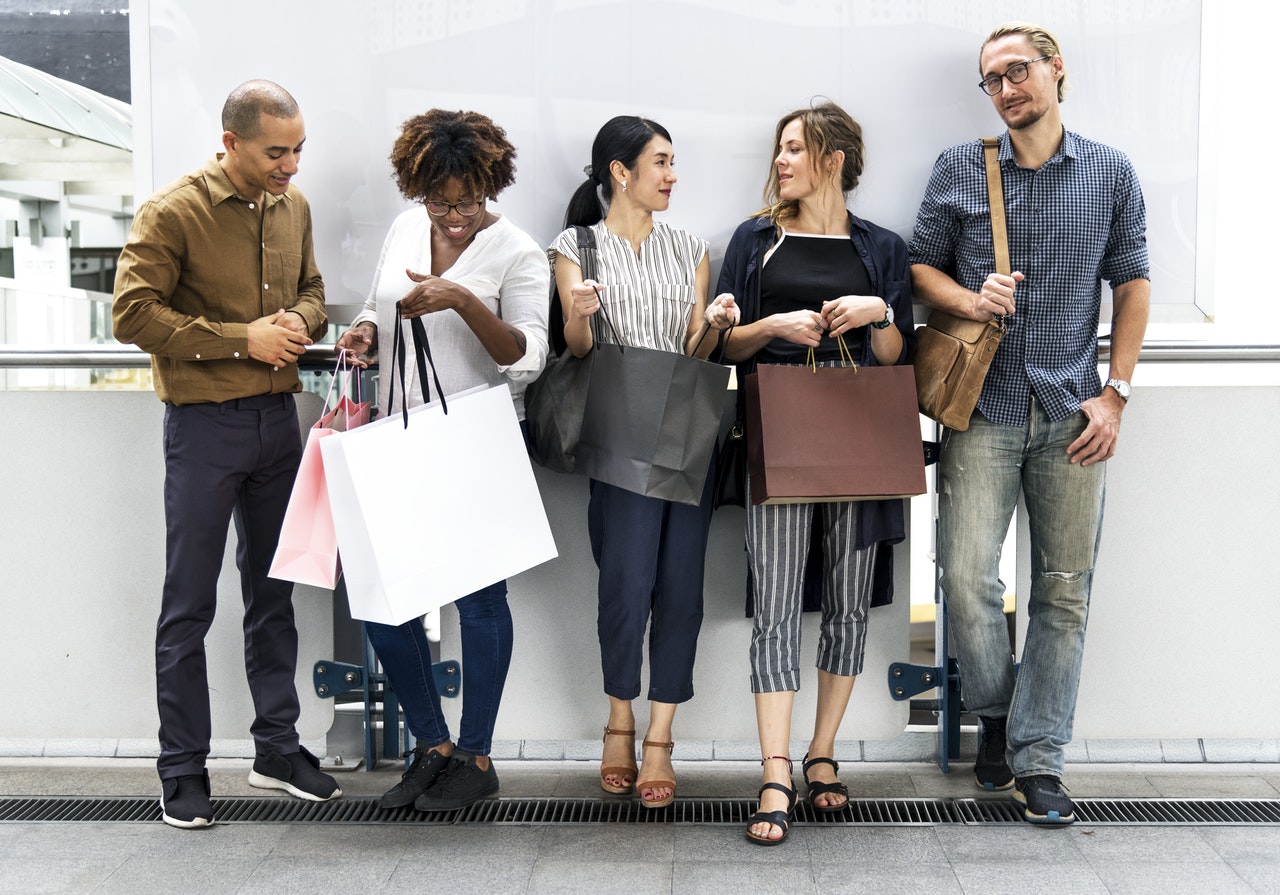 Black Friday and Cyber Monday are almost here, and the deals are always getting better and better. Whether you're buying yourself something special or getting started on this year's holiday shopping, these tips will save you time and money.
1. Do Your Research
It's very important to go in with a game plan and do some research. What's on your holiday shopping list? Decide what items you're shopping for BEFORE looking at deals to keep yourself on track. Check out a list of this year's deals here.
2. Make a Game Plan
When it comes to Black Friday, its quality over quantity. You can't hit every store in the mall, so select a few to stay efficient. Check return policies and limitations on these stores before you shop. It's important to always read the fine print.
3. Get Your Information Ready
If you are planning to shop on Cyber Monday, make sure you have your payment information ready to go. Save time by knowing exactly how you'll pay for each item on your list, and use services like PayPal to avoid typing in your card info or shipping address each time you shop.
4. Use the Right Card
During this weekend's big sales, use a card that rewards you! Get ready to shop 'til you drop using your USC Credit Union Rewards MasterCard and take advantage of 3x Reward Points* on everything you purchase Friday (November 22nd) to Monday (November 26th)! Plus, pay 0% APR** on your purchases for 15 months.* Don't get fooled by those high-interest store cards, use the only card that will save you money this holiday season.
*APR = Annual Percentage Rate is effective October 1, 2019 and is subject to change and may vary. Offer valid for any balances transferred from other card-issuer accounts from October 1, 2019 to June 30, 2020. Offer valid for existing card holders only. You understand interest will accrue at a rate of 0% APR from the date a transaction posts to the account for any purchases made during this promotional offer. You understand that you are applying for a transfer amount up to the total amount listed on your Balance Transfer request. Balance transfers are processed in the order listed and for the amount requested, or up to your available credit line. By applying for a Balance Transfer, you authorize the USC Credit Union, hereafter "Credit Union", to pay the listed account(s) by utilizing your Credit Union credit card account. The Credit Union may decline to process your request if (1) you do not have enough available credit at the time of the transaction or if the account is closed, (2) your payment is past due, or if you have recently filed for bankruptcy; or (3) to protect your account when we suspect fraudulent activity. Your 0% APR promotional rate will end June 30, 2020. After that, your standard variable purchase and/or balance transfer APR will apply to any balance remaining (9.65% - 18.65% based on product type and your creditworthiness). The minimum monthly interest charge is $0.50. If you make purchases interest will be charged on purchases made with your credit card at the standard variable purchase rate APR unless you pay the entire balance (including any transferred balances) in full each month by the payment due date. The Credit Union will not be responsible for any charges, fees, or transactions billed to you by the accounts listed on the balance transfer form. Credit Union is not responsible for satisfying any obligation you may have regarding a payment due to the listed creditor(s) by a specific date. You will continue to make payments until the balance transfer is complete. You understand that Credit Union will advise you if it is unable to process your transfer request for any reason. You may not transfer balances to pay any existing Credit Union account. No reward points earned on balance transfers. You agree to abide by the complete terms and conditions of this account that accompanied your card when issued. All Credit Union loan programs, rates, terms and conditions are subject to change at any time without notice.
**Earn 3x points on all purchases during a limited time between 11/28/2019-12/3/2019. Transactions need to be posted to your account during these dates. Purchases made outside of these dates will collect standard rewards points. You earn points when you use your USC Credit Union Platinum Rewards MasterCard to make purchases, minus returns, credits and adjustments ("Net Purchases"). The following transactions are not considered Net Purchases and will not earn points: Balance Transfers and Cash Advances (each as defined in your Credit Card Agreement), fees, interest charges, fraudulent transactions and certain other charges.