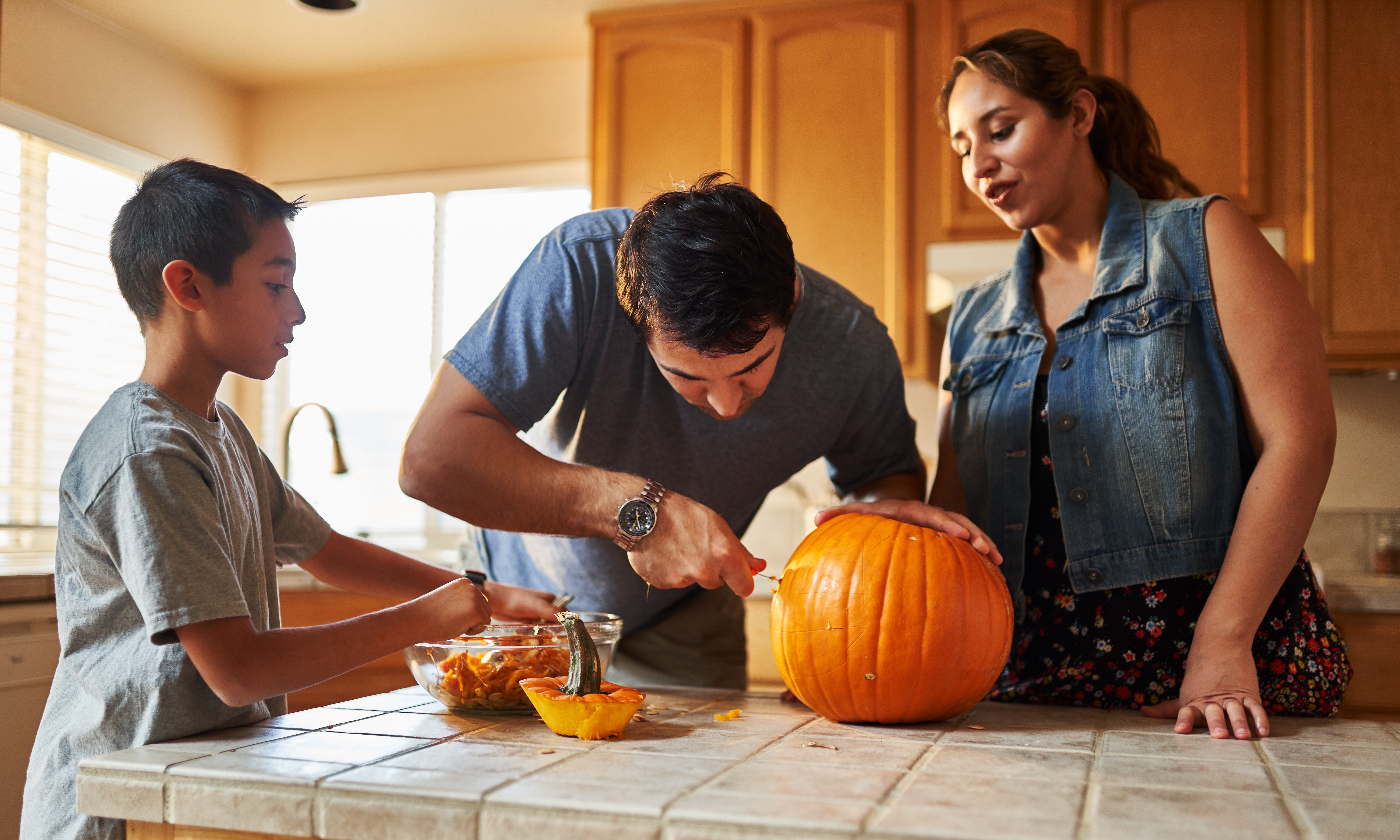 Fall is in the air! The weather is cooling down, and the days are getting shorter. Many activities may be postponed or reimagined this year because of the pandemic, but that shouldn't stop the fun! Here are 6 safe fall activities you can enjoy this season.
1. Create a Halloween costume with a mask incorporated
It's time to get creative this year! If you are going to be around other people this Halloween, it's important to follow your local health guidelines and wear a mask! Halloween is all about unique costumes, so it won't be too hard to think of ways to incorporate a face-covering into your costume. Think of it as a fun challenge!
2. Have a virtual party with a costume contest
While we might be physically apart from our friends, we can still be in their company with the help of technology! Zoom parties have been replacing traditional parties, and while it isn't perfect, it's enough to connect us with our friends and family. You can spend an hour or two having a costume party, sharing scary stories, or even watching movies together.
3. A Fall Classic: Pumpkin Carving
Thankfully, 2020 hasn't canceled pumpkin carving. Just like any other year, you can entertain yourself by carving out faces and fun designs into your pumpkins—just make sure you are being safe!
4. Have a picnic with all your favorite fall foods
One of the safest activities amidst this pandemic is outdoor, socially-distanced picnics. Pack up your favorite fall foods, head to your local park, and enjoy the fall scenery with your friends and family.
5. Watch scary movies
Scary movies are a must during Halloween. Sitting in front of the TV is second-nature to us when we're forced to stay inside, so watching a scary movie is the perfect activity this Halloween!
6. "Reverse Trick-or-Treat" by donating candy or food to your local food shelter
Since Trick-or-Treating may not be a safe activity for some people this year, one thing you can do instead is reverse trick-or-treat. With any leftover candy or food you have during this Halloween season, bring it to your local food shelter and give back to your community!