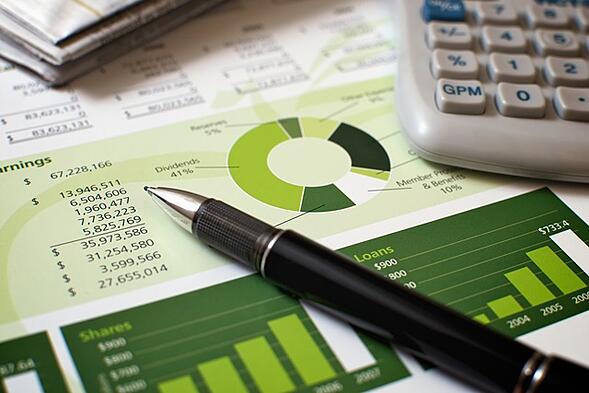 There are now 100 million credit union members across the U.S., the Credit Union National Association announced Tuesday. Combined, credit unions have $1.1 trillion in assets. And credit unions are attracting millennials at a rapid pace, which is good news for the future.

But even if they are no longer a tiny corner of the banking universe, credit unions remain small when compared to commercial banks, which hold $14.8 trillion in assets. Despite their rapid growth, credit unions still represent only 7.4 percent of banking assets. To put things in perspective, JP Morgan Chase (JPM) and Bank of America (BAC) have combined assets of $4.5 trillion: two banks have four times the assets of all the nation's credit unions combined.
That said, the 100 million member milestone is a great time to ask:
Why are credit unions unique?

Where are credit unions particularly competitive?

Where are credit unions less competitive?

How can I join one?



Why Are Credit Unions Unique?

A commercial bank (like Bank of America) has to balance other needs as it serves customers. Shareholders want to make as much money as possible. Employees want to be paid as much as possible (the CEO of Citi (C) made $14.1 million last year). Both desires are bad news for customers, who fund salaries, bonuses and shareholder returns through low interest rates on deposits (Chaseoffers 0.01 percent on it savings account) and high interest rates on loans and credit cards (75 percent of Americans pay more than 15 percent on their credit card debt). And fee income at banks remains high. Analysis of FDIC data shows that Bank of America alone made $1 million last year in fees -- per branch. And it has more than 5,300 branches.

Credit unions eliminate the shareholders. The members of the credit union are the owners. That makes a huge difference. It is simple math: the pie has to be shared with fewer people, so everyone gets a bigger slice. Credit union managers seem to have a much more realistic view of their contribution to the world and pay themselves much lower salaries. The average salary of a credit union CEO is$256,339. Most people would love to have a salary of that size. But, when compared to the CEOs of the big banks, the credit union CEO looks poor. So, with no shareholders and adequately compensated employees, credit unions can offer higher interest rates on deposits and lower interest rates on loans. They can also kill so many of the junk fees that large banks charge.

According to Bill Hampel, president of CUNA, "The people who run credit unions have only one group to please: the customers who are also the owners. This is an incentive structure that induces people to offer good deals."

Finally, most credit unions are small. That means fewer call centers in India, fewer customer service mazes and more people who will actually treat you like a human being.


Where Are Credit Unions Particularly Competitive?

Credit unions are great for charging low interest rates on loans and waiving most bank account fees.

If you have credit card debt with a major bank, you should consider moving that debt to a credit union. The interest rates on personal loans and credit cards are much lower than traditional banks. PenFed, a credit union that is growing aggressively, offers a 9.9 percent interest rate on personal loans and 4.99 percent on credit card balance transfers (for four years).

And, if you are stuck in an expensive auto loan, you can refinance for a rate as low as 1.49 percent, up to 100 loan-to-value ratio.

But you need good credit to qualify for these great deals. Hampel admits that credit unions "tend to be pretty careful."

Credit unions are also growing rapidly in private student loans, because they offer low rates. In fact, private student loans are the fastest-growing part of credit unions' loan portfolio.

Free checking accounts are widely available. According to Moebs, 80 percent of credit unions offer absolutely free checking, compared to fewer than 50 percent of banks.


Where Are Credit Unions Less Competitive?

If you do not have excellent credit (less than 700 FICO), or if you don't have a credit score (recent graduate), then you may find it difficult to qualify for a credit union loan to take advantage of the low rates. But that doesn't mean you need to go to the bank or stay with your credit card company. A number of new online lenders, with new business models (like peer-to-peer lending) have cut banks out of the business of lending and offer much lower interest rates as a result. MagnifyMoney has put together a list of some of these new personal loan companies. Some are willing to go deeper on credit scores. Others are willing to use alternative data (like where you graduated and your social network) to make lending decisions.

If you tend to go overdraft often, credit unions do not offer demonstrably better deals. The average overdraft at a credit union is $28 per incident, compared to $30 for banks. New Internet banks like Simple have eliminated overdraft fees. You would expect credit unions to be leading the charge here, in something that is often worse than payday loans.

Credit unions do offer better savings rates that traditional branches. According to Bankrate, the average credit union paid 0.47 percent on one-year CDs, compared to 0.10 percent at commercial banks. However, you could still more than double that return with an Internet savings account. Synchrony Bank(formerly GE) offers 1.05 percent on a 12-month CD. And most online savings accounts (like Barclays) (BCS) pay 0.9%.


How Can I Join One?

Visit www.asmarterchoice.org to find a credit union you are eligible to join. If you belong to an organization that has its own credit union, you may find that it has a unique product set that understands the specifics of your industry. But, it is not hard to find a credit union willing to accept you. Some will accept you based upon where you live. PenFed, for example, will let you join if you make a donation to an organization that supports U.S. troops.

If you are a member of a group (for example, a club of freelancers in your town), don't be afraid to reach out to a credit union and see if they will expand membership to include your group.


Bottom Line

The growth of credit unions is not surprising. They pay higher rates on deposits and charge lower interest rates on loans than banks. And, given their small size, they tend to treat you like a person.

In some places (like borrowing), it will be hard to find a better deal anywhere else. In other places (like deposit accounts and avoiding overdraft fees), some new companies are finding innovative ways to deliver products that are better than both banks and credit unions.

But, I think we would all be better off if we rapidly celebrate the next $1 trillion of credit union assets soon. As Hampel said, "For a long time, credit unions have been the best-kept secret. But the word is getting out."
USC Credit Union was established over 40 years ago as the University of Southern California's own financial services institution. At USC Credit Union, you're more than a customer. You're an owner. That means we put your interests first. Learn how we do it here.
Source: Dailyfinance.com, Nick Clements
Clements, Nick. "Friendly Credit Unions are Now a Million Members Strong." Dailyfinance.com. August 6, 2014. August 7, 2014. <http://www.dailyfinance.com/on/credit-unions-100million-members/>.
Nick Clements is the co-founder of MagnifyMoney.com, a website that makes it easy to compare and save money on banking products. He spent nearly 15 years in consumer banking, and most recently he ran the largest credit card business in the United Kingdom.

(Correction: A previous iteration of this article incorrectly stated that the combined assets controlled by JP Morgan Chase and Bank of America were $4.5 billion, rather than $4.5 trillion. We apologize a thousand times for the error.)