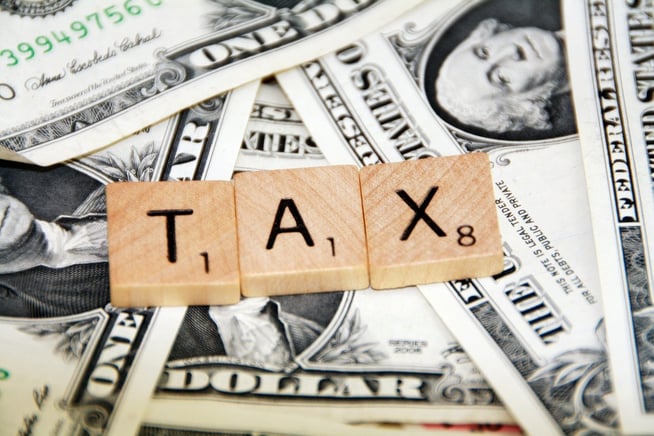 The trick to saving money on taxes is to defer income and accelerate expenses since income is taxed in the year it is earned. Your income is taxed during the year it is earned. This means you might want to hold off on additional income if it puts you in a higher tax bracket. Expenses are also deducted in the tear they are paid. Paying tax-deductible expenses earlier helps lower tax liability making it better to pay on December 31st rather than January 1st.
Holiday or Bonus Income
If a holiday bonus pushes you into a higher tax bracket, ask your employer to delay the bonus until January 1st so you will not have to prepare taxes on it until the following year. Make sure the bonus is reported to the IRS in the correct tax year by your employer if you defer income.
Charitable Contributions
If you make a charitable contribution and pay with a credit card on December 31st, you can deduct the contribution on this year's taxes regardless of when you pay the credit card bill. The amount can be paid out sometime in January, instead.
College and Education Expenses
You can use your credit union student loans to prepay for the spring term in December to claim that on your tax return this year, since the education tax benefit is based on when your pay education expenses.
Retirement Contributions
Contributing funds to a tax-deferred retirement account, like a 401(k), can reduce your taxable income. In 2017, you can contribute a maximum of $18,000 per account. If you are 50 or older, you can contribute an additional $6,000.
The same applies to Traditional IRAs, which have a contribution limit of $5,500 for 2017 with an additional $1,000 for those 50 and older, as long as your income is below a threshold.
Medical Expenses
You can deduct medical expenses if they exceed 10% of your adjusted gross income. If you are near that mark, you can also prepay medical expenses for the following year to get above that 10% mark.
Flexible Spending Account
Don't' forget to use your flexible spending account! Take care of some of those medical expenses you've been putting off that are covered by your FSA like over-the-counter medication or co-pays for additional doctor's appointments.
If you find yourself with a lot left over, it's a good time to review how much you've set aside for your FSA and adjust it accordingly. You don't have to pay taxes on FSA contributions but you don't want to be putting away too much and be stuck trying to find ways to spend it or lose it.
Business Expenses
Try to shift business expenses into this year. You can qualify even as a part-time driver for Uber and deduct costs such as car registration, insurance, maintenance, tires, and even cleaning costs.
Learn more about what USC Credit Union can do for you here!
Source: TurboTax