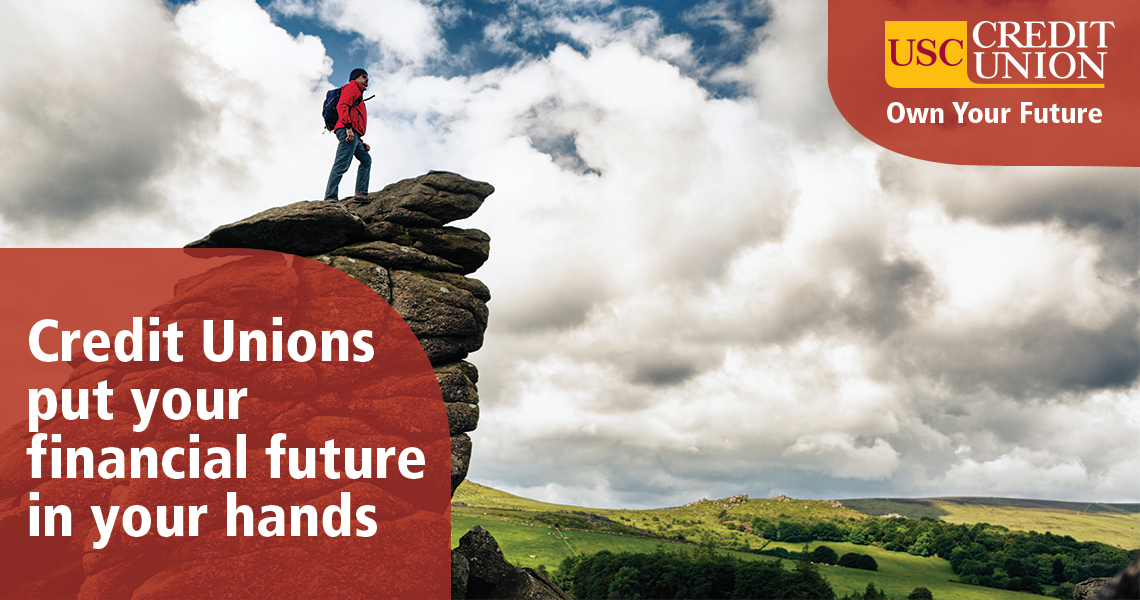 1. Lower Interest Rates
When you're thinking about making your next large purchase, don't forget to shop with the USC Credit Union. We offer the most competitive rates on consumer loans, mortgages and credit cards. Since we're a non-profit and don't have to raise fees to turn a profit, our primary concern is serving our members.
2. Less Stringent Loan Eligibility Requirements
The USC Credit Union will do whatever we can to ensure that you can purchase your dream home, your daughter's first car or help start a new business. Before applying for a loan from a corporate bank, be sure to check out what the USC Credit Union can provide.
3. Members Are Our Top Priority
It's true. Without our members, we wouldn't be a thriving financial institution. As a member-owned, not-for-profit, we'll do everything we can to get to know you and be of service to you. Learn more about what it means to be a member at the USC Credit Union.
When looking for auto loans, mortgages, or credit cards, make USC Credit Union your first stop in order to get the best rates and service possible.
Sources: U.S.News and Daily Finance