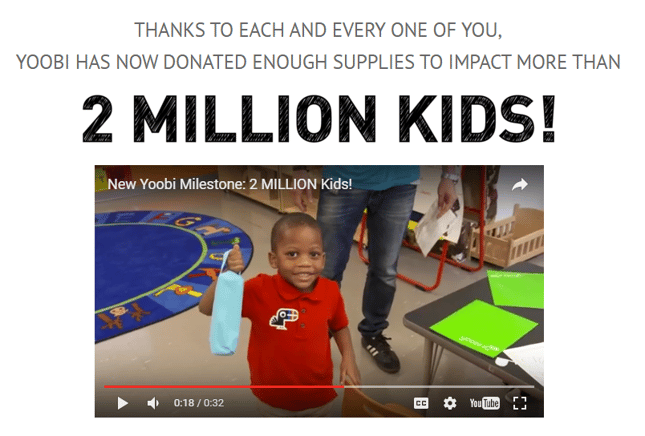 Because USC Credit Union is deeply committed to the well-being of its community, USC Credit Union has partnered with Yoobi, (pronounced "you-be") an innovative school supplies company whose name means "one for you, one for me." Through the classroom initiative we are able to offer special savings to our members on supplies purchased through the Yoobi website using our own exclusive code CU-USC-10. And the best part? For every item purchased, a Yoobi item is donated to a classroom in need.
Recently, we received news that Yoobi has donated supplies to impact more than 2 million kids across the U.S. (Watch video here)We are so proud to be partnered with Yoobi in helping all children get access to basic school supplies! Want to join the USC Credit Union + Yoobi Classroom Initiative? Go to Yoobi and purchase school supplies, or learn more about Yoobi here!
Saving money doesn't have to stop with school supplies, you can also save money by becoming a USC Credit Union member! Learn about our benefits for all of your financial needs.