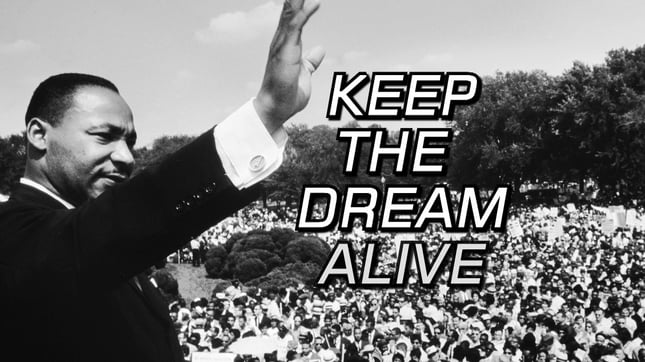 The dream of Martin Luther King Jr. was for the word "united" in United States to truly exist. Inclusion for all, showing compassion to our fellow neighbor, and appreciation of diversity and love are all ideologies behind his activism.
Ways to Celebrate:
Visit a Museum for Free
Visit the California African American Museum for free during their annual Martin Luther King Jr. Day Celebration. The festivities last from 10 a.m. to 5 p.m.
If art is more your taste, head down to the Los Angeles County Museum of Art (LACMA) where they are offering free timed tickets (allowing for a 30-minute visit).
See a Parade
Witness the Kingdom Day Parade with their theme "When They Go Low, We Go High," beginning at 10 a.m. at Western Avenue. There will be a post-parade festival at Leimert Plaza Park.
Volunteer
It is a day to reflect on how Martin Luther King Jr.'s selflessness and activism proves how the impact of one person can transform the world. That is why it is also celebrated as the National Day of Service. Take advantage of your free time by giving back to the community. #ServeOn!
Though it is one day, we should not forget to show our compassion throughout the year. Try to think about a way, no matter how small, to help someone—make a friend laugh, show appreciation to a staff member, pick up trash on the street instead of ignoring it. Just like Martin Luther King Jr, one person can make a difference.