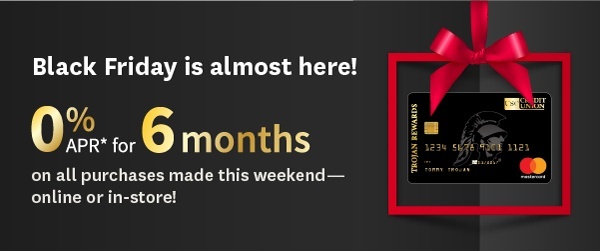 The rookie mistake of most Black Friday shoppers is entering the battlefield without a strategy. Here we provide you the intel so you can get the most bang for your buck.
Start Researching Early
Some stores already have their black Friday ads online. To check out a compilation of Black Friday ads, click here.
Know What to Buy
Not everything will be its cheapest on Black Friday. To maximize your savings, it's important to know what to buy immediately and what's better to wait for. Typically electronics, video games, entertainment, and home appliances are cheaper to buy during Black Friday. Toys and Christmas decorations are cheaper to buy closer to Christmas.
Check Return Policies
Some deals are final or have very restrictive return policies. If you aren't sure you really want the item or if it will fit, avoid these deals. It's better to spend your money on gifts you know people want rather than on something that doesn't work out in the end.
Save Receipts
Receipts can be used in the event you need to return or exchange a gift for something cheaper or better, and should be saved to keep track of your credit card expenses. Put these in a safe place instead of leaving them stuffed in your pocket, purse, of wallet.
Prepare your Rewards Cards
Find where your store loyalty cards have been collecting dust and put them in your wallet. This can save you some money or earn you points. If you do not have a rewards card, apply for one through the store.
If you don't have a rewards card (or are paying a high-rate on store cards), consider applying for a USC Credit Union Platinum Rewards MasterCard! For every $1 spent you earn a point towards an exciting rewards selection.
Our card comes with 0% APR* for your first 15 billing cycles for purchases & balance transfers made within 6 months of opening your account. After that, a Variable APR that's currently 11.15% to 18.15% APR (Rewards Card) and 9.15% to 16.15% APR (Platinum Card) will apply.
If you already have a card with the USC Credit Union, enjoy 0% APR¹ for 6 months on everything you purchase Friday (11/24) through Monday (11/27)!
*APR (Annual Percentage Rate) is effective August 1, 2017 and is subject to change. Your regular variable rate is determined by creditworthiness and payment history, and may vary. The minimum monthly interest charge is $0.50. The 0.00% APR for purchases and balance transfers made during the qualifying transaction period within the first 6 months of account opening. All purchases, net of returns, qualify for the promotional APR. The promotional rate will remain in effect until the end of the 15th billing cycle billing cycle after account opening, thereafter, the standard rate of 9.15% to 16.15% for purchases and balance transfer applies. Except for existing USC Credit Union loans, all balance transfers qualify for the promotional APR. There is a 2% Balance Transfer Fee of the total amount transferred per transaction or $10, whichever is greater. Membership eligibility requirements and membership fees may apply; please call (877-670-5860) or visit www.USCCreditUnion.org to confirm eligibility. This promotional rate is available for a limited time, and rates and terms are subject to change without notice. Click here for full disclosure.
¹APR (Annual Percentage Rate) is a promotional rate and is available for purchases made on or after 12:00:00 A.M. on November 24, 2017 thru on or before 11:59:59 P.M. on November 27, 2017. Purchases made outside of this date and time-frame are subject to the standard APR for purchases. Promotional rate remains in effect until the end of the May 2018 billing cycle. Any remaining balance from purchases made using the promotional APR will revert to the standard APR for purchases. The standard APR for purchases is determined by creditworthiness, payment history, is variable, and may change. The minimum monthly interest charge is $0.50. This promotional rate is for purchases only and may not be used for balance transfers or cash advances. All Credit Union loan programs, rates, terms and conditions are current as of August 1, 2018 and are subject to change at any time without notice. Call us at (877) 670-5860 for current rates, terms and conditions.