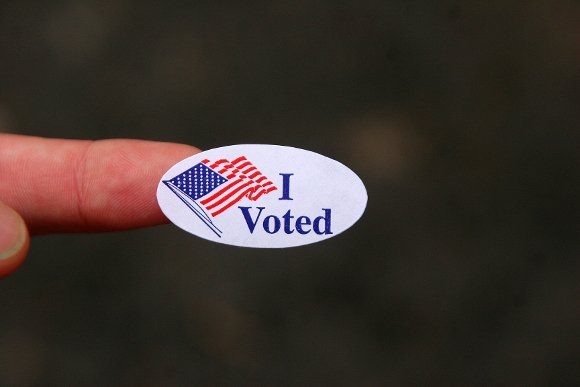 img src: http://ivn.us/2014/01/17/how-do-i-vote-everything-you-need-to-know-by-state/
Have you voted yet?
Today was a special election day for me because it was my first time voting, ever! It was sort of a funny experience because when I got to my polling place, I realized I had no idea how the process worked. I found myself asking the volunteers silly questions like, "Am I allowed to look at my notes when I vote?" and "Can you show me how this voting contraption thing works?" (If you were wondering the same thing, yes you can look at notes, and there are instructions for the voting contraption in your booth.)
Earlier today, I thought I would feel pretty happy and relieved to have done my civic duty, but after leaving the polling place I actually found myself feeling pretty tense. It was hard accepting the fact that I had done my part, and now all that's left to do is sit and wait for the future of this country to be revealed.
If you are registered to vote, but are confused where to vote, it's easy to look up where your polling place is! Those living in the USC area, your polling place is most likely in the basement of Ronald Tutor Campus Center.
Or maybe you're like me, and have already casted your vote and am in need of a bit of comic relief. I compiled a bunch of memes for us. Enjoy!