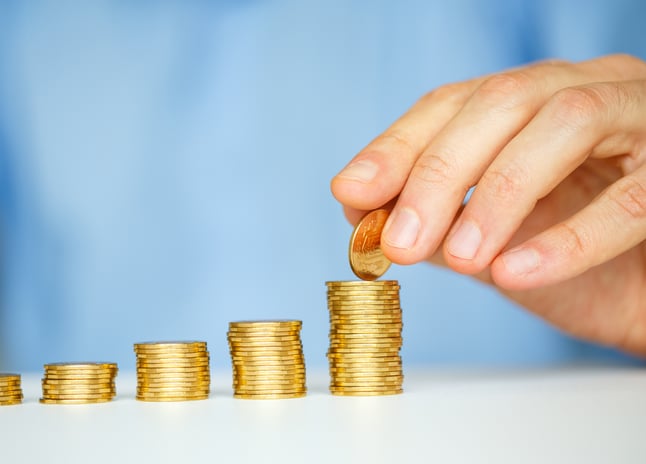 If you can't afford your dream college because it didn't award you enough financial aid, don't just give up in defeat. You still have time to appeal for an increase in grants or scholarships.
"It is important for families to know that this option exists, that there is a process in place where they can appeal, and a financial aid officer has authority to make changes" to their award, says Megan McClean, managing director of policy and federal relations for the National Association of Student Financial Aid Administrators.
While colleges are not required to approve all (or any) appeals, financial aid counselors and families who have made successful appeals say that following these eight steps will maximize your chances of getting more aid.
1. Calculate What You Can Afford
Don't just make a panicky phone call asking for "more." Instead, before you contact the college, take the time to analyze each financial aid offer you've received and your student's net cost for each school. The net cost is the total cost of attendance (tuition, fees, room, board, books, travel, and miscellaneous costs like laundry) after grants and scholarships are subtracted. Then do a family budget to see exactly how much your family can contribute. Be realistic about what you—and the college —can contribute, advises Gail Holt, dean of financial aid at Amherst College. "Show the college that this is a partnership that you want to be part of, but need just a bit more assistance."
2. Research the School's Aid Policies
Check the college's website to see its financial aid policies so you'll know what to—and not to—ask for. Some schools, such as USC, don't award merit aid, so there's no point asking them for a merit grant. They do offer some merit based scholarships that can be applied for separately. Check out statistics on what percentage of need the school typically meets (most don't meet 100%) and its students' average grades and test scores on Collegedata.com. Many schools, such as Muhlenberg College practice what's known as "preferential packaging." That means they meet more of the financial need of the most attractive students, and less need for students who don't raise the school's profile.
3. Collect Our Evidence
There are two basic reasons colleges might agree to raise their aid awards: because you have less money for college than it appears from your Free Application for Federal Student Aid (FASFA), or because a competing college has made a more attractive offer. You can try either or both arguments with any college, but "documentation is extremely important," says McClean. If you're asking a college to match another offer, it's likely to want to see the competing offer, adds Sally Rubenstone, senior adviser to CollegeConfidential.com.
4. Time it Right
Send in your appeal before you mail your commitment deposit to a school (the national deposit deadline is May 1), advises Erin Dymowski, a mother of five who blogs at SisterhoodoftheSensibleMoms.com. Private colleges, especially, "want you to choose them [and] they get a little ansty" if you haven't sent in the deposit by early April, she adds. The Dymowskis held back their deposit through much of April last year as they appealed (successfully) for additional aid from their top-choice college.
5. Write a Personalized Letter of Appeal
Address your letter to the financial aid director at the student's first-choice college and ask for a "professional judgment" review (that's the term in the federal law for such appeals), advises Deborah Fox, a private college counselor in San Diego. Besides explaining and documenting the reasons supporting the appeal, Fox urges families to "communicate to the college that it is the student's first-choice school and how much they really want to make this work."
6. Make a Follow-Up Appointment
In your letter, ask for an appointment with a financial aid officer so you can discuss the appeal in person. Or if that's not possible, ask to do it over the phone, suggests Al Hoffman, a private financial aid consultant in New London, Conn. Hoffman says a single follow-up meeting drives home your commitment to the school without being annoying.
7. Ask About "Second Chance" Aid
Hoffman often urges his clients to ask whether there is anything the student can do in the next few weeks or months to qualify for merit awards. Would good grades in the final high school semester qualify the student for a grant? Or, if more freshman-year aid is out of the question, are there any scholarships the student can shoot for in sophomore year?
8. Check Out a Credit Union About Loan Options
Credit unions offer amazing rates on student loans. For example, the USC Credit Union offers loans as low as 2.42%! These rates are much better than commercial banks and credit card companies and repayment doesn't begin until after graduation.
USC Credit Union is here to support your student as they finance their education. Review our student loan options here.
Source: Time