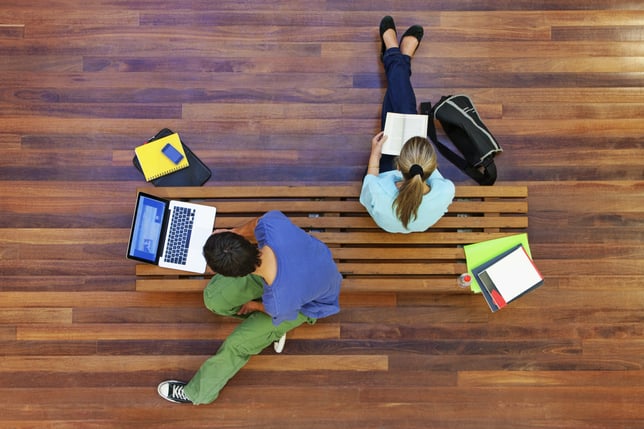 As a recent grad with student loans, you probably already know your repayment is just around the corner. I encourage you to take advantage of your grace period and not wait to get your first bill before making plans for repayment. Here are a few tips I thought I'd share to help you tackle your student loan debt head on.
1. Know what you owe
Check the National Student Loan Data System (www.nslds.ed.gov) for federal loans and get a free copy of your credit report at www.annualcreditreport.com to uncover any private loans.
2. Know your grace period
Different loans have different grace periods (time between graduation and first payment). It's six months for federal Stafford loans, but nine months for federal Perkins loans. For federal PLUS loans, you probably have access to a six-month deferment (see details here and here). Bottom line - Don't miss your first payment!
3. "No payment due" does not mean "Don't make payments"
If you can, make payments during this grace period because it will lower the total amount you pay over the life of your loan. Unsubsidized loans accrue interest that will capitalize at the end of your grace period, costing you even more! For loans that do not charge interest during grace or deferment, any payments you make during this period will reduce your principal balance.
4. Stay connected
Make sure all loan providers have your current contact information so you don't miss out on any crucial communications. Open every piece of mail – paper or electronic – about your loans. Don't ignore them, talk to them!
5. Explore payment options
Even if you can afford to make your first payment you should still know your options. Income based referral plans, the Pay as You Earn program along with deferral and forbearance options can offer relief for qualified borrowers. The Education Department has created this simple tool that will help you figure out your best choice.
6. Consolidate or refinance?
Federal loan consolidation is offered by the government and is available for most types of federal loans—no private loans allowed. When you consolidate student loans with the government, your existing federal loans are combined into one new loan with a new rate, which is a weighted average of your old loans' rates. Refinancing is offered by private lenders and will also combine your loans, both federal and private, into one. When you refinance, your rate will be determined by your credit score and could end up saving you money on monthly payments and overall interest. Consolidating and refinancing may not be the best choice for everyone, but in many case, it can save you thousands of dollars. So please, do your homework on this one!
That's a lot of information we know - but don't panic! You have a few months to research and create a plan that's best for you. We are here to help you every step of the way, learn how we do it here.