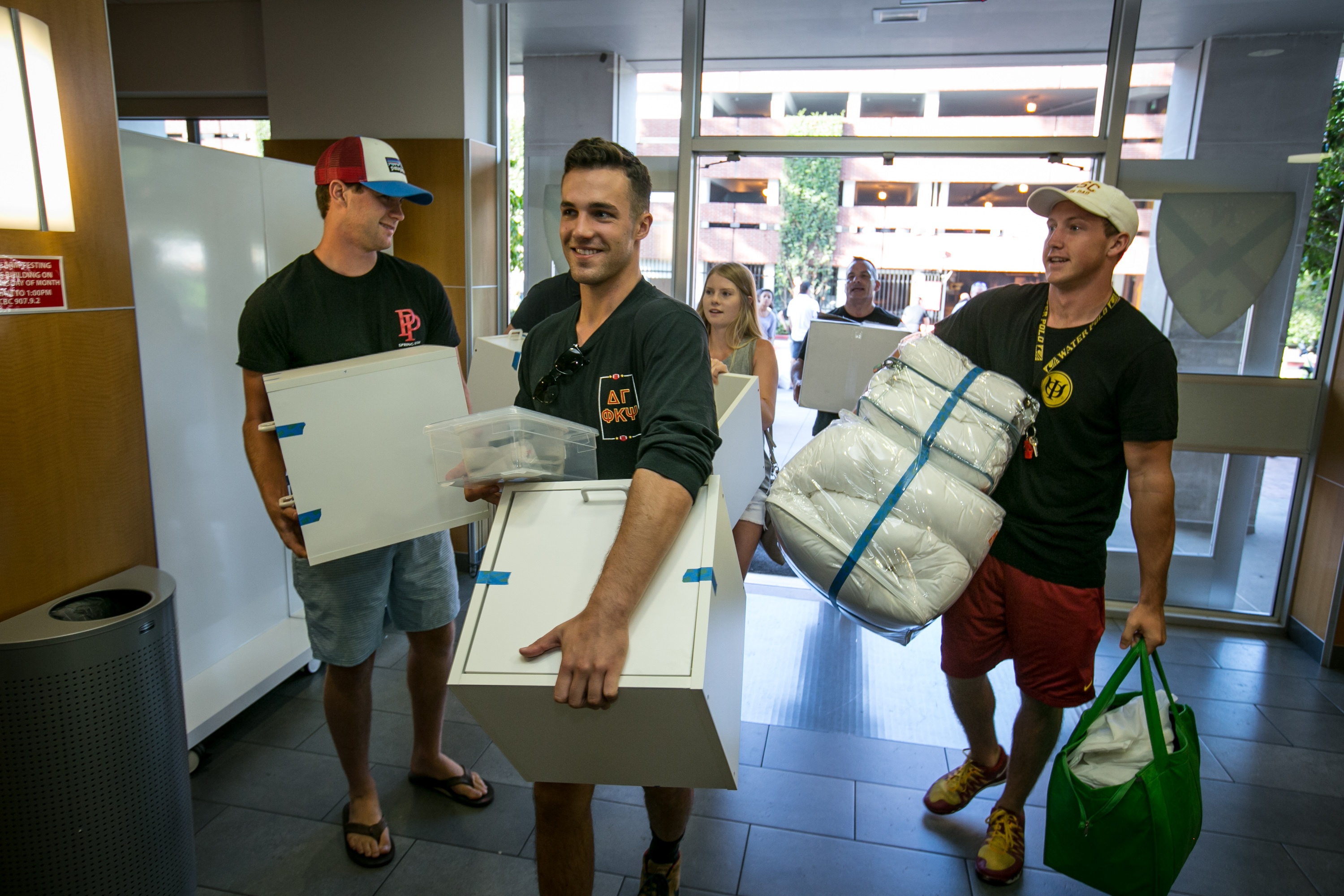 Whether you've done it for the past four years, or its your very first time, college move-in can be a pain. From the balance of too much not stuff and not enough stuff, to making sure you remember everything you need, it can be hard to master the art of the move. We went ahead and assembled 6 tips for you to make sure you're a move-in pro!
1. Dress appropriately
Moving is hard work! Wear clothes you're comfortable in and that will keep you protected while you move heavy and potentially dangerous items. Opt for tennis shoes over sandals and wear your hair up and out of your face.
2. Less is more
When moving into your dorm, it can seem like you need everything under the sun to survive. Often times you'll find that the set if hair curlers you used once in middle school may not be necessary in college. Bring only the essentials first and have your parents send you any items that you can't live without later.
3. Connect with your future roommates
You'll be living with another person for the entire year, so it's important to start off on the right foot from day one. Try finding your roommates contact info or find them on Facebook and introduce yourself. This will take the pressure off first day move-in introductions. You can even coordinate what items you're bringing and share some essentials.
4. Move your furniture around
When you enter your dorm, the set-up will probably be in the same in all the other rooms. Don't feel like your furniture has to stay where it is. Look up some fun dorm layouts or brainstorm with your roommate so you can make the most of your space and set your room apart from the others.
5. Bring cleaning supplies
Although most dorms require former residents to clean before they move out, chances are your new dorm has been sitting vacant all summer. Bring some cleaning supplies to make sure any dust that's collected over the summer is out of the way so you can start the semester off fresh.
6. Arrive early
You won't be the only one moving into your dorm on move-in day. Chances are the crowds will be crazy and the lines for check-in long and time consuming. Get there early to ensure that you have plenty of time to check-in and unpack before the masses show up.
Now that you're all ready for the start of the semester, it's time to get your finances in order! Check out USCCU Student Banking Services and make sure your education and finances are well taken care of!