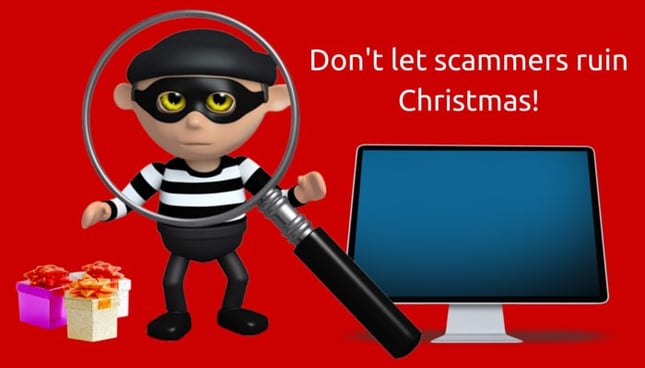 December is always a hectic shopping season as people scramble to buy last-minute gifts. Fraudsters, however, take advantage of this haste and try to steal your information while your mind is preoccupied. Here is how you can be aware and protect yourself from scams so you can have a safe and fun holiday season!
1. Sign-up for Transaction Alerts
If your bank does not offer transaction alerts, try to regularly monitor your account to ensure no fraudulent purchases are being made.


2. Always Question Online Legitimacy
Cybercriminals will often mimic legitimate content making it difficult to tell the difference. Some tell-tale signs the site is illegitimate are incorrect designs, poor spelling or grammar, or deals that seem "too good to be true". The only way to ensure if it is the right site is to check the URL. Even the slight difference of one letter means the site is not official.


3. Protect Your Computer
Make sure your accounts on your computer have complex passwords. To better protect your online accounts, change your passwords periodically. Also, make sure you have updated anti-spyware and antivirus software and are using a firewall.


4. Check for Machine Tampering
Before using machines such as ATMs or gas pumps, check to see if they have been tampered with.


5. Research Before Donating
Donating to charity is always a generous, caring act—just make sure the money is going to people in need. Check the legitimacy of the organization online. Check out this website to learn more about informed giving.
Now that you know more about fraud, you may have more worries about spending this holiday season. USC Credit Union offers Holiday Loans with no repayment until 2021. Learn more here!