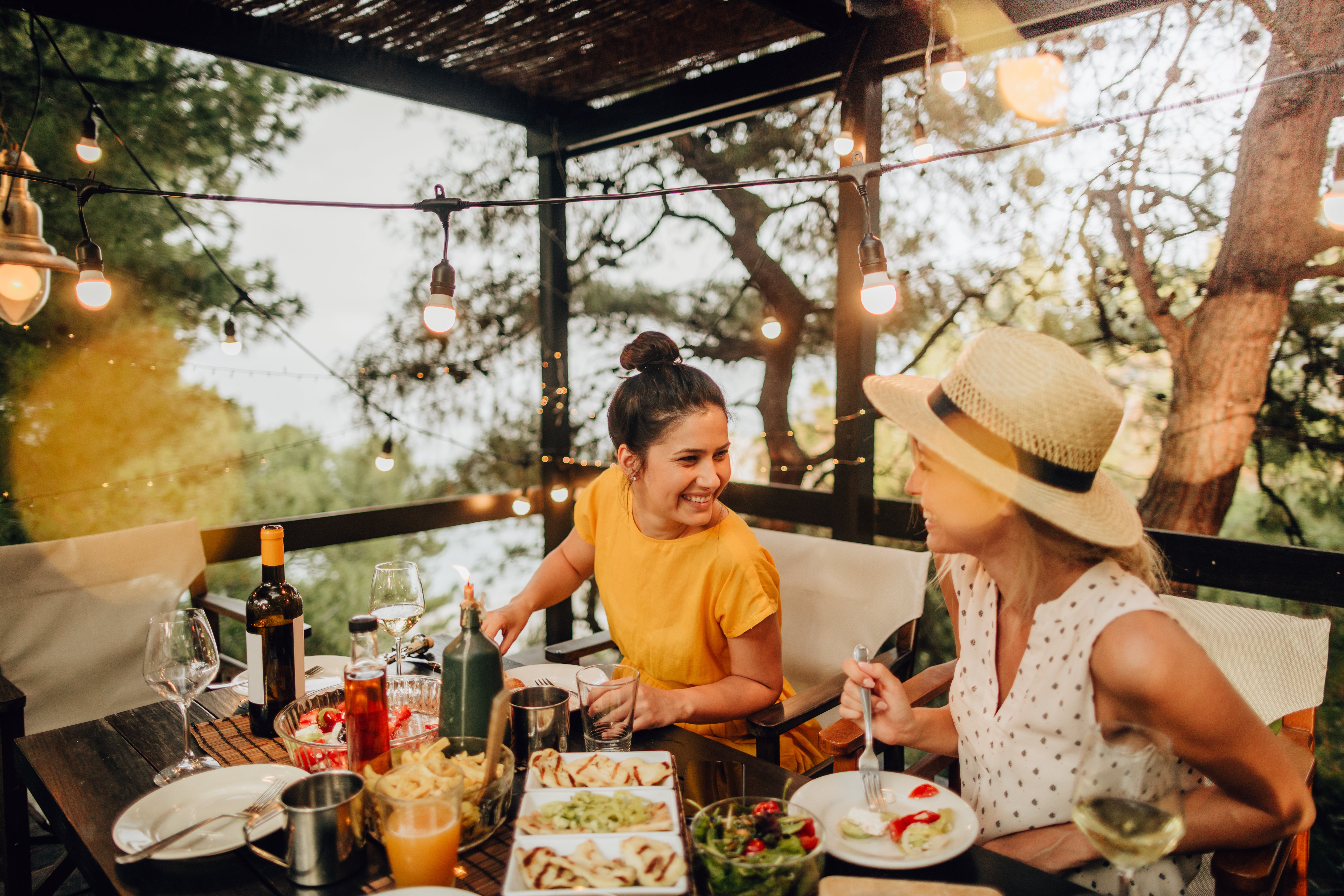 This may end up being the summer of the staycation. According to a Bankrate.com survey, 49% of Americans don't plan to take a vacation this summer. Why not? They simply can't afford it.
Here's the good news: if you're in need of a summer escape, a staycation can deliver on budget friendly fun. All you need is to reacquaint yourself with your inner child.
Here are a few ideas:
1. Be a local tourist
When was the last time you really explored your area within a 25- to 50-mile radius? You may be surprised by what's around you. Check your city's parks and recreation website for any free concerts, festivals or stage plays. Take time to explore local museums, hike a few nature trails at area parks or hit the beach, lake or pool. Visit a local winery or ice cream factory to support local businesses while enjoying something indulgent. The possibilities are endless! Who knows what fun has been hiding in plain sight all this time?
2. Play games
Whether it's a water gun fight, hosting a game night or playing a game of glow in the dark dodgeball, let the laughs and good times roll with friends and family. Keep food and beverage costs down by making it a dessert and snacks-only affair, or ask every guest to bring their favorite dish.
3. Visit your local farmers market
In many cities, farmers' markets are more than just a place to score organic produce. You can browse arts and crafts, sample offerings from local restaurants and listen to local musicians.
4. Have a "me" weekend
Take the weekend to do whatever you want, rather than what "should" or "needs" to get done - guilt-free! The only rule is that it be fun or indulgent. Whether it's a Netflix binge in pajamas, sitting on a lawn chair reading a book or playing golf all day. The idea here is to put yourself first.
5. Volunteer
It feels good to give back. Scope out your favorite charities, or maybe a community garden, and donate your time or services.
Learn a new skill, create a backyard paradise, or pay off high rate debt with a Summer Loan from USC Credit Union! Start your summer now with rates as low as 4.74%APR*!