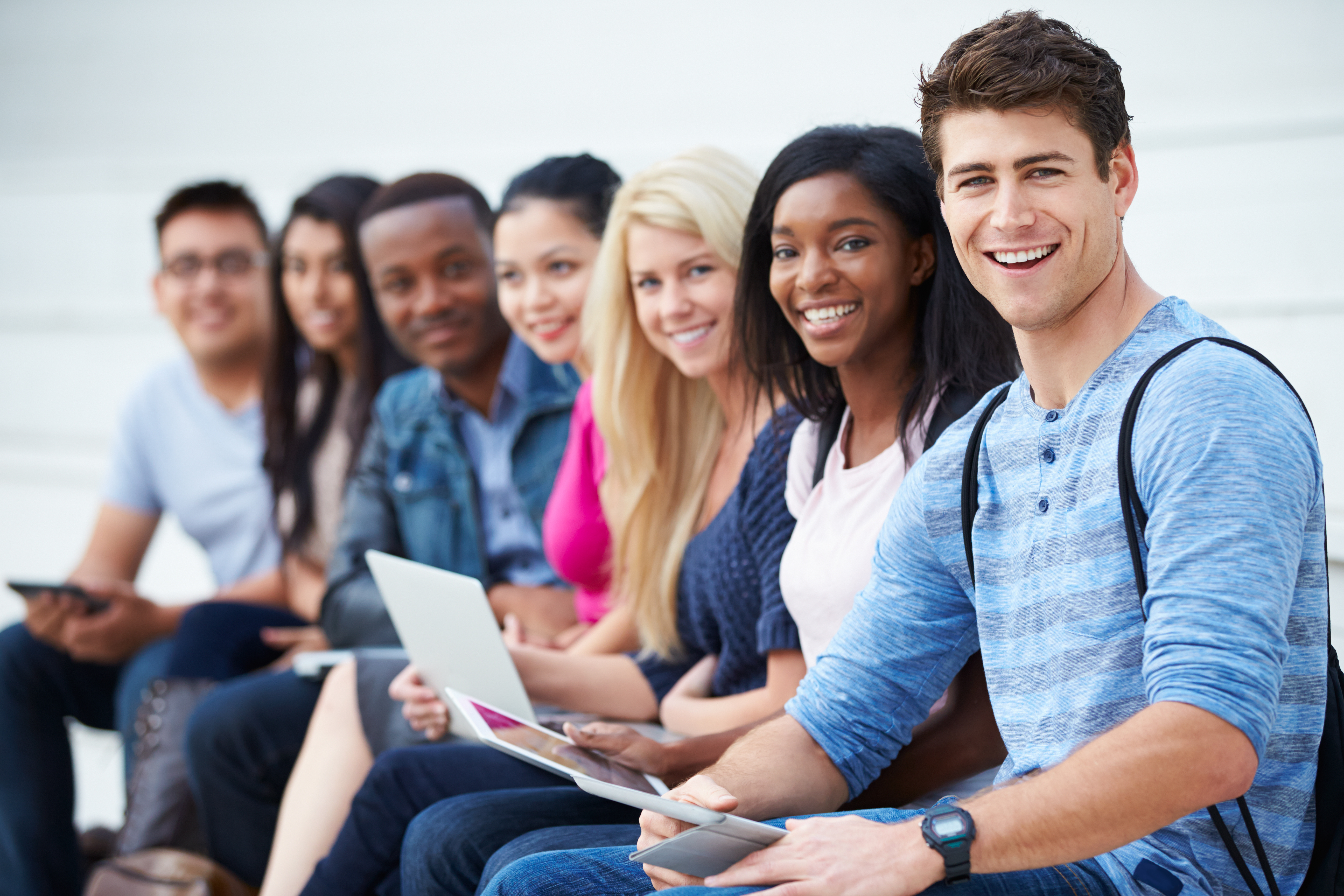 If I could go back in time, I would do certain things differently. I'm not saying I have a lot of regrets. But when I was younger, I tended to have myopic vision. For instance, it was hard to imagine that one day I would be older. Even today, sometimes I look in the mirror and wonder, who the hell is that?
I wish that, when I was younger, someone had sat me down and told me a few things. Or else I wish that I'd listened when someone attempted to do this.
If you're young, take a seat and listen up. These gems will help you on your quest for financial success.
1. Go to College
You may want to do something that doesn't require a college degree. For instance, you may dream of playing professional golf or running a barn and training horses. But give serious consideration to enrolling in college anyway. Yes, it's a major investment, but if your parents are unable to help you pay for it, make it happen yourself, even if it means taking out loans. One way to save on costs: Go to a community college first; then transfer to a four-year university after two years.
It's easier to get a degree when you're young than when you have a home, a family, and all the adult responsibilities that go with these things. Your earnings potential increases significantly with a college degree -- which will come in handy if your other dreams don't materialize. Plus, you will likely experience a love of learning that you will never outgrow.
2. Find your Purpose
If you're having trouble figuring out what you want to do with your life, look within. You were born with certain talents and natural abilities. You know which subjects you excel in and which ones you struggle with. Choose a career that enables you to maximize your gifts in a way that fulfills you or helps others. As you grow, your career may change along with your desires. But for now, gravitate toward a field that feels like home.
3. Begin Retirement Planning with your First Job
This tip is so important. If the company you work for offers a 401(k) plan, sign up at your first opportunity. If there's no such plan, divert some of your paycheck into an IRA. Believe it or not, if you're lucky, one day you'll find you are older, so it's best to be prepared. Setting up automatic contributions to either one of these retirement vehicles at a young age will help you build wealth painlessly.
Just as an example, let's say you invest $200 a month beginning at age 25, and you earn 7 percent annually on that money. By the time you turn 65, you will have about $525,000 saved up. If you wait until you're 35 to begin saving, assuming the same monthly investment and rate of return, you'll have amassed less than half that amount -- about $244,000. This illustration simply shows the impact that a 10-year head start can make on your savings, thanks to the magic of compounding. Do the math yourself with Bankrate's retirement calculator.
Naturally, the more you earn, the more you can stash away. A better way to invest: Rather than target a specific monthly dollar amount, sock away 7 percent of your earnings in the beginning, and increase it each year a little bit until you're diverting 15 percent a year.

4. Place a Value on Money
It doesn't buy happiness, but it can certainly make you comfortable. Just understand what it's worth. Money is what you earn in exchange for your time in some productive pursuit. Let's say you earn $20 an hour at your job, and you're considering purchasing a TV for $500. You may calculate that you spend 25 hours, or about three days, earning that money. It's worth it, you may think. But that's not an accurate value estimate. If you're single, you're in the 25-percent tax bracket, so you actually spend about 33 hours earning the net income required to make the purchase. It still may be worth it, but there may be competing demands for that money, such as rent and car payments, not to mention your retirement fund. Each purchase represents a trade-off. Make these decisions wisely.

5. Use the Credit Card Sparingly
This tip is also really vital. Bankrate receives tons of letters from strapped consumers who regretfully overused their credit cards and now find themselves in really dire financial situations, some contemplating bankruptcy. It's easy to spend now with plastic and much harder to pay later. Use credit responsibly. Comparison shop for your card. Remember that you'll be relying on your future earnings to pay for today's credit card purchases. And if you keep a running balance, you'll also be paying interest, sometimes at usurious rates. Don't fall into this trap. Instead: Save money to meet financial goals.
As you make new financial plans, be sure to download USC Credit Union's free eBook about debt using the link below to better understand how to manage your debt.
To read the full article, please visit Bankrate.com
Source Bankrate.com
Longtime financial journalist Barbara Mlotek Whelehan earned a certificate of specialization in financial planning. Connect with Barbara Whelehan on Google+.Bankrate.com's corrections policy